Online round table organized by NCUSAR and KFCRIS includes sports experts from the MENA region and the United States
Saudi Sports for All Federation (SFA) Managing Director, Ms. Shaima Saleh Al-Husseini, took part in an online round table staged by the National Council on US Arab Relations (NCUSAR) in partnership with King Faisal Center for Research and Islamic Studies (KFCRIS) on May 19, 2020.
The discussion was organised to discuss the important role sports play in bridging divides throughout the world, and specifically in the MENA region. Broadcast on YouTube, the event attracted an impressive line up of sports experts. Moderated by Joshua Yaphe, an Arabian Peninsula Analyst at the US Department of State, the discussion was chaired by NCUSAR founding president and CEO Dr. John Anthony.
Ms. Al-Husseini's co-panelists included Saudi Federation for Electronic and Intellectual Sports (SAFEIS) President HRH Prince Faisal bin Bandar bin Sultan Al Saud, Dr Heidi Alaskary, CEO of the Saudi Arabia Special Olympics, Mark Clark, CEO of Generations for Peace, Kemp Gouldin, Founder of Because Baseball – bringing Baseball to schools in the Arab world, Ryan Murphy, Middle East Expert in US State Department of Sports Diplomacy, and international basketball player Hozaifa Al Maleh, a former member of the Syrian national basketball team.
During the broadcast, Ms Al-Husseini explained that the Saudi SFA is involved in grassroot diplomacy developing dialogue and knowledge transfer with similarly-mandated global organizations to drive the country's national transformation program and increase public participation in physical activity. Noting that sport is a great leveler and an influencer in making the world a better place, it is inclusive – crossing age groups, genders and race.
Ms. Al-Husseini added that sport builds friendships and strengthens communities while addressing important issues such as women's empowerment. "Grassroots sports and community based physical activity is an essential element of our national transformation program. Our focus is to build an active and healthy nation and to make sports a way of life," she explained.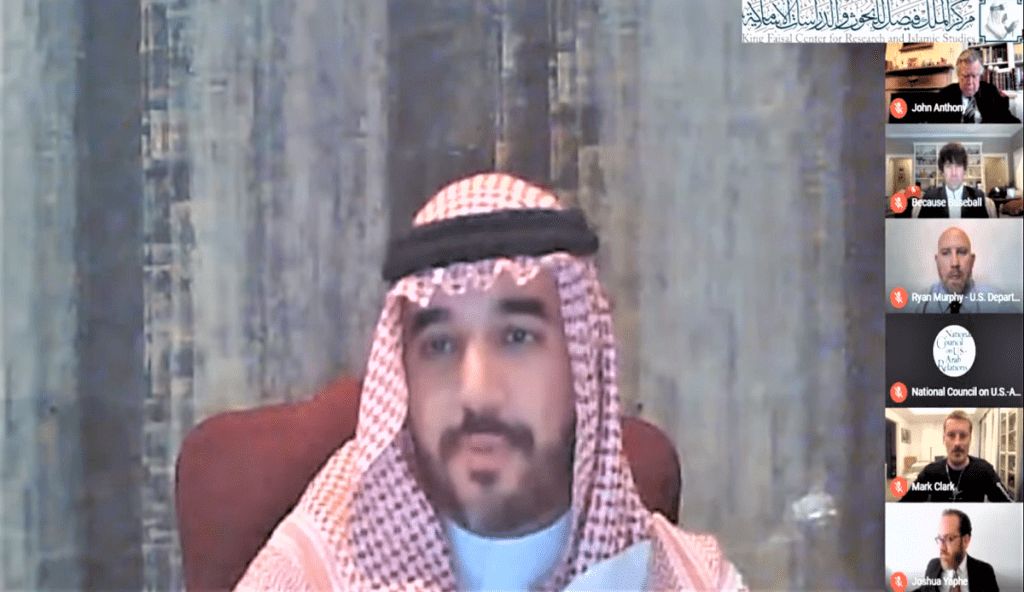 Prince Faisal commented on the potential that e-sports has in bringing people together for the common good, and discussed Move To Game, a joint activation by SAFEIS and the SFA linking physical activity and gaming that most recently launched a community sports group challenge.
The discussion was concluded by Dr. Alskary who thanked all the participants for their inspiration and passion, commenting on the fact that sport is a platform and a tool.
Related: Saudi Sports for All Federation takes part in the World Health Organization's virtual "Walk the Talk" event