Campaigns activated during the onset of pandemic lauded for ingenuity and creativity in MENA awards
The important work of the Saudi Sports for All Federation (SFA) to keep people fit, active, and healthy during coronavirus-hit 2020 has been recognized at one the Middle East's leading awards ceremonies.
The high-profile Middle East Public Relations Association (MEPRA) Awards named SFA campaign Baytak Nadeek (Your Home, Your Gym) as the Gold Winner in the Best Campaign in Saudi Arabia category for 2020, with Move to Donate winning silver in the Best Sports and Recreational Campaign category.
Baytak Nadeek was launched in March 2020 to encourage physical activity during lockdown, and to connect with, unify, and motivate people across the Kingdom. The campaign  was co-created by Weber Shandwick, led by Senior Director and Country Manager Mark Lamb, and FP7, led by Managing Director Marc Lawandos; with both agencies working closely with the SFA to craft the narrative and activation mechanisms.
Devised in light on the Saudi Ministry of Health's recommendations for people to stay home, the campaign was an immediate countrywide success reaching nearly 4 million people. The most pivotal campaign of the year, Baytak Nadeek saw people from all over Saudi champion the digital movement by positing videos and photos of themselves and their families taking part in physical fitness at home, using the campaign hashtag.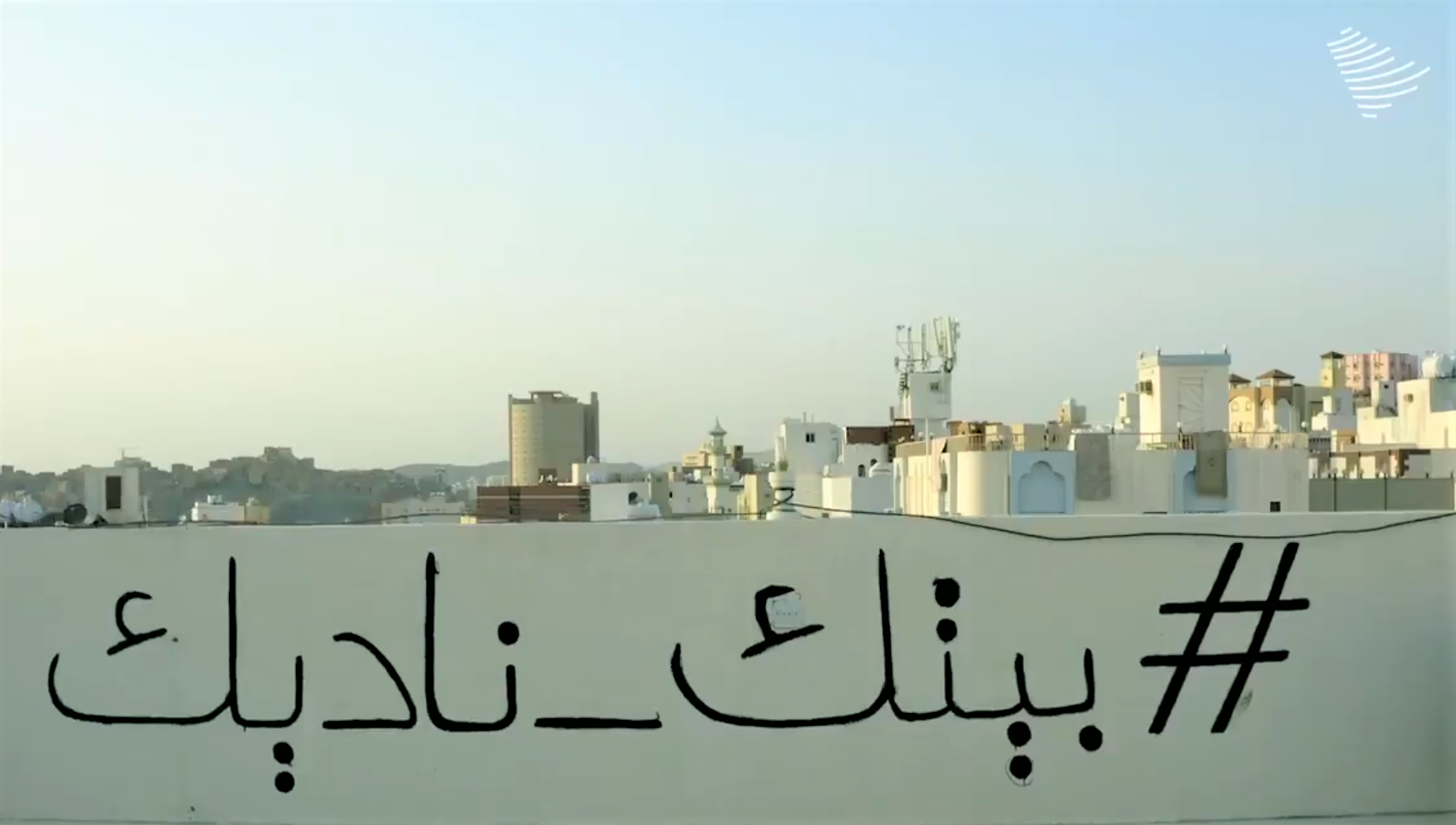 Official trainers gave online sessions and tips including CrossFit, interval training, aerobics, strength training, yoga, and more, while SFA President, HRH Prince Khaled bin Alwaleed bin Talal Al Saud, penned an open letter on the SFA website urging people to reach out through Baytak Nadeek to help those that may be battling loneliness during lockdown. In addition, a health and wellness information portal was created on the SFA website called Healthy Living, that covered nutrition, physical activity, mental health, and more.
The second winning campaign, Move to Donate, a highly successful social impact program, was launched under Baytak Nadeek during Ramadan and resulted in SAR125,000 raised for the Saudi Food Bank.
The activation asked participants to adopt healthy living while being mindful of the tenets of Ramadan: health, supporting those in need, and community values. Pledges on the SFA website to work out translated into donations to the Saudi Food Bank, which were delivered throughout the holy month, turning physical fitness into real world donations.
"Working closely with the Ministry of Sports, the Saudi Arabian Olympic Committee, and the Quality of Life program, the Sports for All Federation invigorated the national dialogue over the difficult period of pandemic lockdown," said Osamah Saleh Alnuaiser, SFA's Director of Marketing and Communications.
"Both Baytak Nadeek and Move To Donate catalyzed people across Saudi Arabia to make wellness their National duty, and show their patriotic spirit in the face of adversity.
"We celebrate these two prestigious awards with our stakeholders, and we count every single member of our healthy active community a winner alongside the SFA team members."
Related: Saudi Sports for All Federation's social impact activation named in UN DESA report