SFA's progress in increasing physical activity levels in Saudi Arabia has been recognized as best practice
An official delegation from the Saudi Sports for All Federation (SFA) was invited to Japan this week to present at the TAFISA 26th World Congress.
Organized by The Association for International Sports for All (TAFISA) every two years, the aim of the congress is to promote the concept of sports for all, and increase physical activity levels across the globe.
The SFA has been working closely with TAFISA over the past year to enhance its contribution to the global sports for all community. SFA's progress in increasing physical activity levels in Saudi Arabia has been recognized as best practice, and it has been invited to present its approach and lessons learned to delegates at the TAFISA World Congress.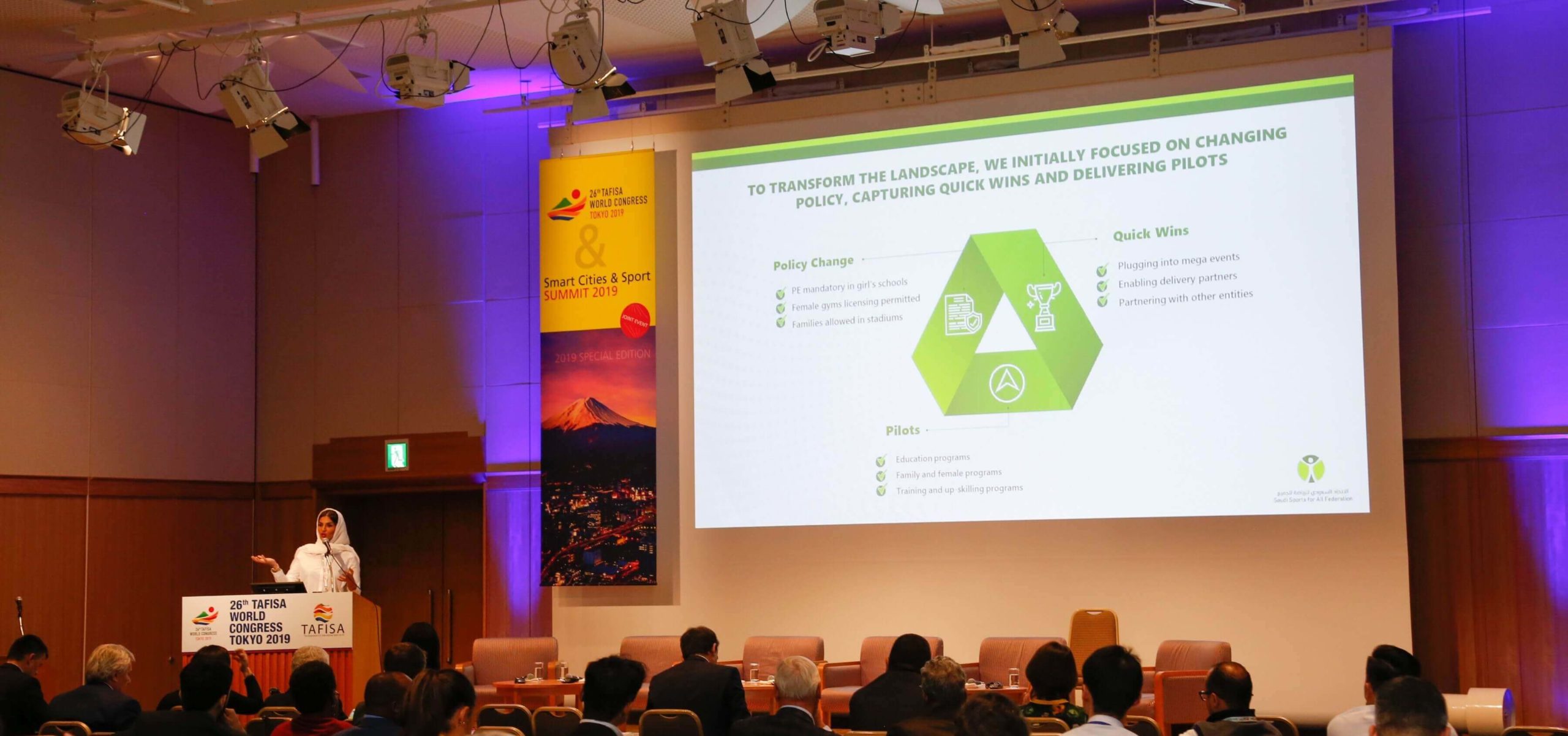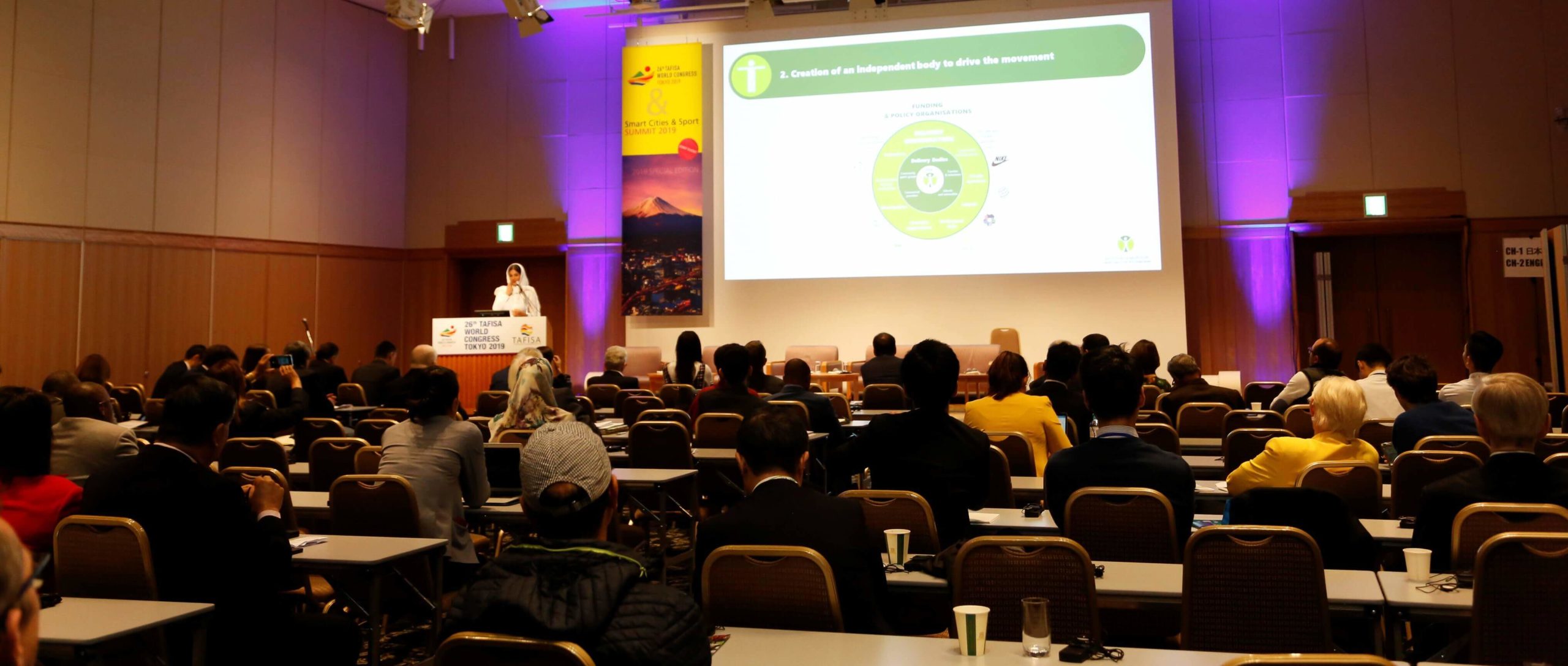 In addition to presenting at the Congress, the strategic alliance between SFA and TAFISA was formalized through the signing of a Memorandum of Understanding (MoU) on Friday at the General Assembly. The MoU confirms both parties' intentions to work closely together to reach the common goal of promoting sports and physical activity for the individual and society.
The TAFISA World Congress discusses best practices, latest trends and future directions of the Sport for All movement. Held in Tokyo November 14-17 under the theme of: "Sport for All Through Tradition and Innovation" this year's version brought together more than 500 participants from over 100 countries.
SFA's participation is part of its ongoing efforts to increase sports and physical activity levels in Saudi Arabia to 40% weekly participation and reach the Vision 2030 target.
"Reaching out to our peer federations and colleagues from around the world helps advance our agenda; and promote the new direction of Saudi society," said Ms. Shaima Saleh Alhusseini, Managing Director of the Saudi Sports for All Federation, who headed the Kingdom's delegation.
"In Saudi Arabia, we started off from a very low baseline. A survey of physical activity we did in 2015 indicated that only 13% of the Saudi population were regularly active. We were tasked with the mission of transforming that situation. And we focused on policy change, resource affordability, and aggressive promotion of the target lifestyle."
"Now we seek to engage 40% of the Saudi population in sports and physical activities by 2030, under the Saudi Vision 2030. And we are all set to meet this target," she added.
The Saudi Sports for All Federation is a proactive community sport and wellness organization aimed at promoting a healthy lifestyle in Saudi Arabia, by providing access to opportunities for all members of society to practice physical activity. It partners with government organizations, sports delivery bodies, sports federations, and the wider public and private sector to achieve its goals.
SFA focuses on increasing physical activity by advancing four strategic priorities: education; community and volunteering; fitness and wellbeing; and campaigns and promotion. It does this by designing and deploying recreational sports programs tailored for women, men, youth, the elderly and persons with disabilities across Saudi Arabia. In addition, it adopts a dynamic international outreach program aimed at introducing the brand to the sports community worldwide.
Headquartered in Frankfurt, Germany, The Association for International Sport for All (TAFISA) has more than 350 member organizations across 170 countries and regions around the world. The World Congress is organized once every two years, where participants from Sports for All and related organizations meet through a program that includes keynotes and discussions to promote the philosophy of sport for all and physical activity.