Board of Directors note Baytak Nadeek's multimillion reach in the Kingdom and its distinction by the Quality of Life program
The Saudi Sports for All Federation (SFA) Board of Directors met for its quarterly meeting via video conferencing, in line with the Kingdom's national directive to work from home.
Chaired by Federation President HRH Prince Khaled bin Alwaleed bin Talal Al Saud, the meeting agenda included successful SFA program executions, updated figures from recent National Participation Survey results, a summary of the campaigns encouraging the nation to keep physically active while at home, as well as an overview of five year strategic plans.
In addition to Prince Khaled, SFA Board members include Saudi Ambassador to the United States HRH Princess Reema bint Bandar Al Saud (former Federation President), Mr. Firass Alkassim, Mr. Faris Alturki, Dr. Ghazi bin Zager, Mr. Ayman Alfallaj, Ms. Lina Almaeena, Mr. Omar Al-Madhi, and Mr. Fawaz Farooqui.
SFA Managing Director Ms. Shaima Saleh Al-Husseini presented details on the increasing levels of physical activity across all age groups, noting that significant progress has been made towards the Quality of Life program goals (QoL) in terms of sports participation. The Board praised the SFA's continued ability to innovate programs to reach the population, encouraging physical and mental wellbeing while striving to meet its key performance indicators as part of Saudi Vision 2030.
Mr. Osamah Saleh Alnuaiser, Director of Marketing and Communications, shared figures around the massive media coverage for all of the SFA's undertakings, and the various digital approaches used to target and engage the community across all of the Federation's online activations.
New SFA partnerships were also discussed including the collaboration with Saudi Federation for Electronic and Intellectual Sports (SAFEIS), Move To Game, incentivizing the community to take up physical activity. One billion steps were achieved in only 10 days of the program, prompting a challenge for an additional billion!
Highlights of the Board meeting also included a review of the SFA's Healthy Living Portal in support of the nation's wellbeing during the health crisis. Special attention was given to the Baytak Nadeek campaign – an online nationwide initiative offering advice, online workouts and input from five trainers launched to inspire and motivate everyone to participate in physical activity at home.
Board members were specifically impressed with the SFA's Ramadan Move To Donate campaign linking physical activity with donations to the Saudi Food Bank.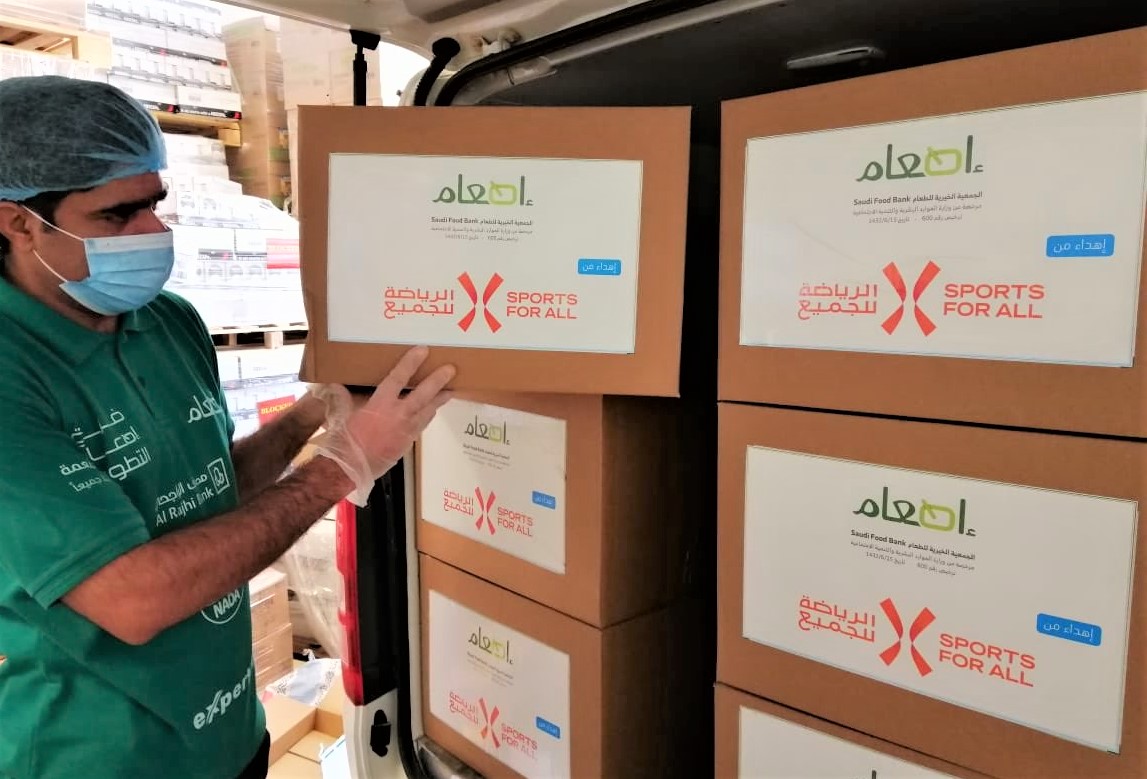 Prince Khaled further outlined the many verticals of Baytak Nadeek including the university challenge with the Saudi Universities Sports Federation (SUSF), the corporate sector challenge, and the SFA's internal employee incentivization program.
The meeting concluded with Prince Khaled's warm thanks to the SFA Board for its detailed appraisals of Federation work, and for their continued valuable feedback on programs and initiatives.