Participants received personalized GSSI certificates and will serve as sports ambassadors and educate others about information learned during the training
In efforts to increase sports participation in the Kingdom, SFA and PepsiCo's sports brand, Gatorade Sport and Science Institute (GSS), teamed up to host the second sports and nutrition workshop series in Riyadh, with 303 participants applying to the program and 61 accepted participants attended for the informative seminar.
The workshop was a collaboration between the Saudi Sports for All Federation (SFA), PepsiCo, and Gatorade Sports Science Institute (GSSI), hosting key members and pioneers of SFA's Community Sports Groups (CSGs), coaches from different sports federations, and experts in sports.
The Gatorade Sports Science Institute (GSSI), established in 1985, is committed to helping athletes optimize their health and performance through research and education in hydration and nutrition science.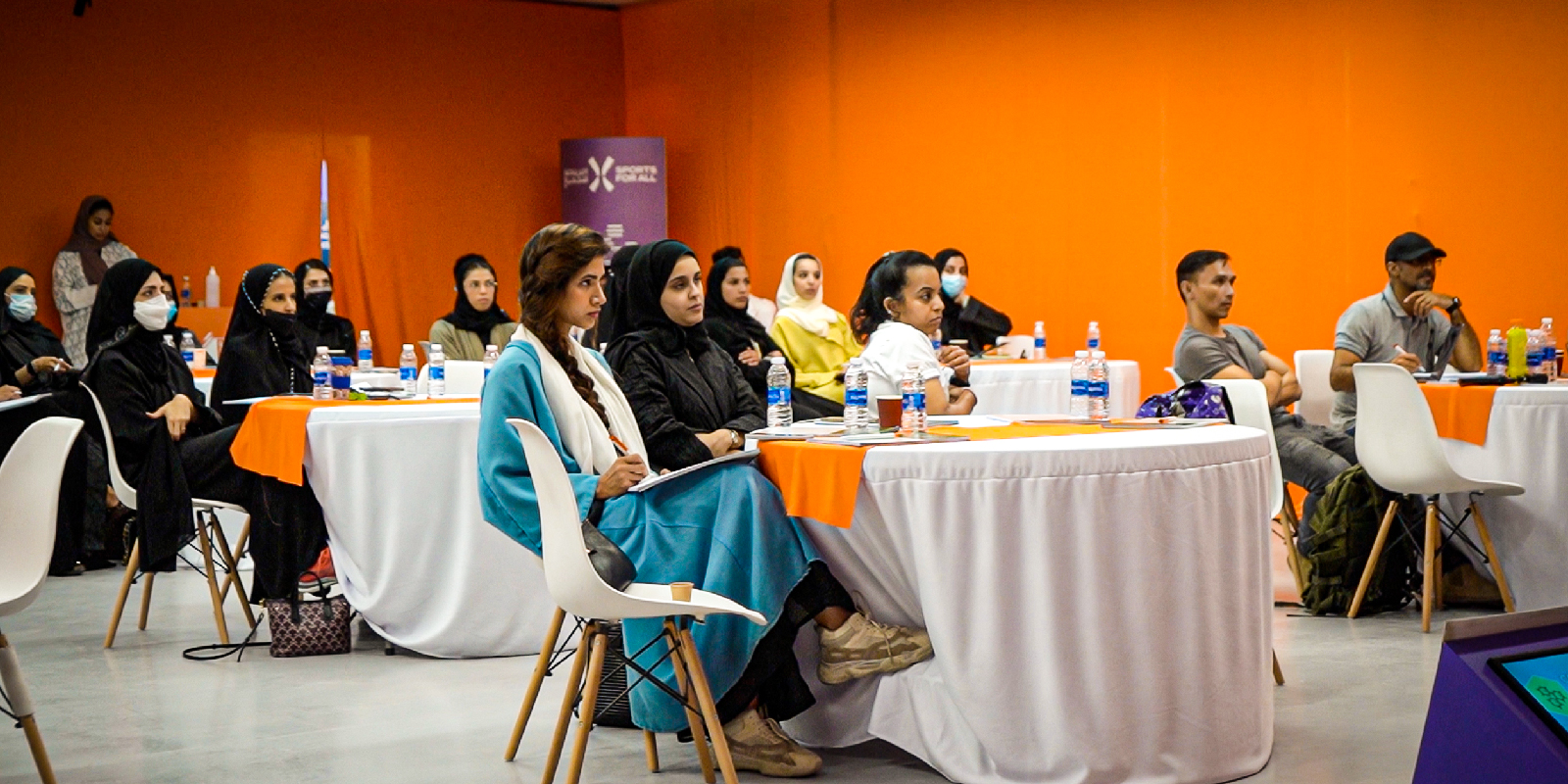 Ms. Shaima Saleh Al-Husseini, Managing Director of SFA, commented: "At SFA, we take a holistic approach to health and wellness that encompasses all elements required for a healthy lifestyle. The sports nutrition workshop is one of our initiatives to provide our communities with trainers to help them navigate a lifestyle driven by sports and physical activity. Participants from the workshop are now equipped with the knowledge and skills that will enable them to support fellow citizens and residents with guidance on nutrition and hydration as we embark on our goal to increase sports and physical activity in the Kingdom."
Karim Khedr, Franchise VP, said: "Through our partnership with SFA, we are aiming to improve people's quality of life in Saudi Arabia. We recognize the importance of working with partners who share the same ambitions – and together, we want to empower athletes for success by providing tools to advance them to become strong assets in building a better future. We are proud to see the number of participants who attended the sports nutrition training workshops and look forward to further playing our part in supporting the Kingdom's ambitious Vision 2030 goal of being among the leaders in selected sports regionally and globally." 
During the three-day courses led by the GSSI team over two sessions, participants received coaching on sophisticated performance tracking, optimization knowledge, and specialized instruction in sports nutrition.
The seminar covered a range of topics, including sports nutrition, the significance of hydration and beverage selection, the function of carbohydrates and protein, vitamins and minerals, and dietary supplements in athletes' nutrition regimens.
Participants gained insightful knowledge about pre-and post-workout nutrition, body composition analysis, and techniques to improve both. Through the workshops, they also learned about the Gx Sweat Patch, GSSI's most recent sports nutrition invention, which tracks performance vitals through perspiration and helps deliver optimal hydration tailored to each athlete.
The workshop was attended by leading GSSI scientists Liam Brown, MSc, Caroline Tarnowski, MSc, Dr. Rebecca Randall, Dr. Michelle King, and Dr. Ian Rollo, among the distinguished worldwide exercise physiology and sports nutrition specialists who participated in the program's inaugural in-person iteration.
Participants who completed the program successfully received personalized GSSI certificates and will serve as sports ambassadors, taking forward their valuable learnings to educate other CSGs.
The sports nutrition training workshops form part of SFA's mission, to encourage people across the Kingdom to establish healthy and active habits. Supported by the Ministry of Sport, the SFA is mandated by Vision 2030's Quality of Life Program to increase and sustain the ratio of people in the Kingdom exercising at least once a week to 40% by 2030.
Research from the General Authority for Statistics shows that 48.2% of people across the country now practice physical and sporting activities at least 30 minutes a week, demonstrating significant progress in creating a healthy and vibrant society in line with the Saudi Vision 2030 Quality of Life Objectives.
RELATED: Saudi Sports For All Federation Launches Second Edition Of Youth Tournaments & Games     And Beach Games "Active" In Cities And Beaches Across The Kingdom