Tough Mudder Jeddah will transform the buzzing city into a hub of outdoor fun and excitement.
 Following the success of Tough Mudder Riyadh, the Saudi Sports for All Federation (SFA) is set to bring the fun, excitement, and challenges of the popular event to Jeddah.
On January 21st, 2023, SFA will be inviting people and families across the Kingdom to put their mettle to the test by taking part in the Jeddah edition of the ultimate mud and obstacle course.
Scheduled to be hosted at King Abdullah Sports City, also nicknamed The Shining Jewel, the thrilling, action-packed event will give Jeddah's fitness lovers the chance to show off their strength, determination, and resilience, as they attempt to navigate the world's best mud run and obstacle course.
As part of its commitment to getting more people and communities across the Kingdom fit and active, SFA is now calling on the people of Jeddah to get ready and gear up for a lively day of laughter, exercise, and spirited fun for all.
The endurance event will help participants to improve their health and wellbeing, socialize, and put their physical skills to the test outdoors, while taking on a series of obstacle courses. Open to people of all ages, Tough Mudder is designed to empower people to overcome challenges and develop better teamwork skills.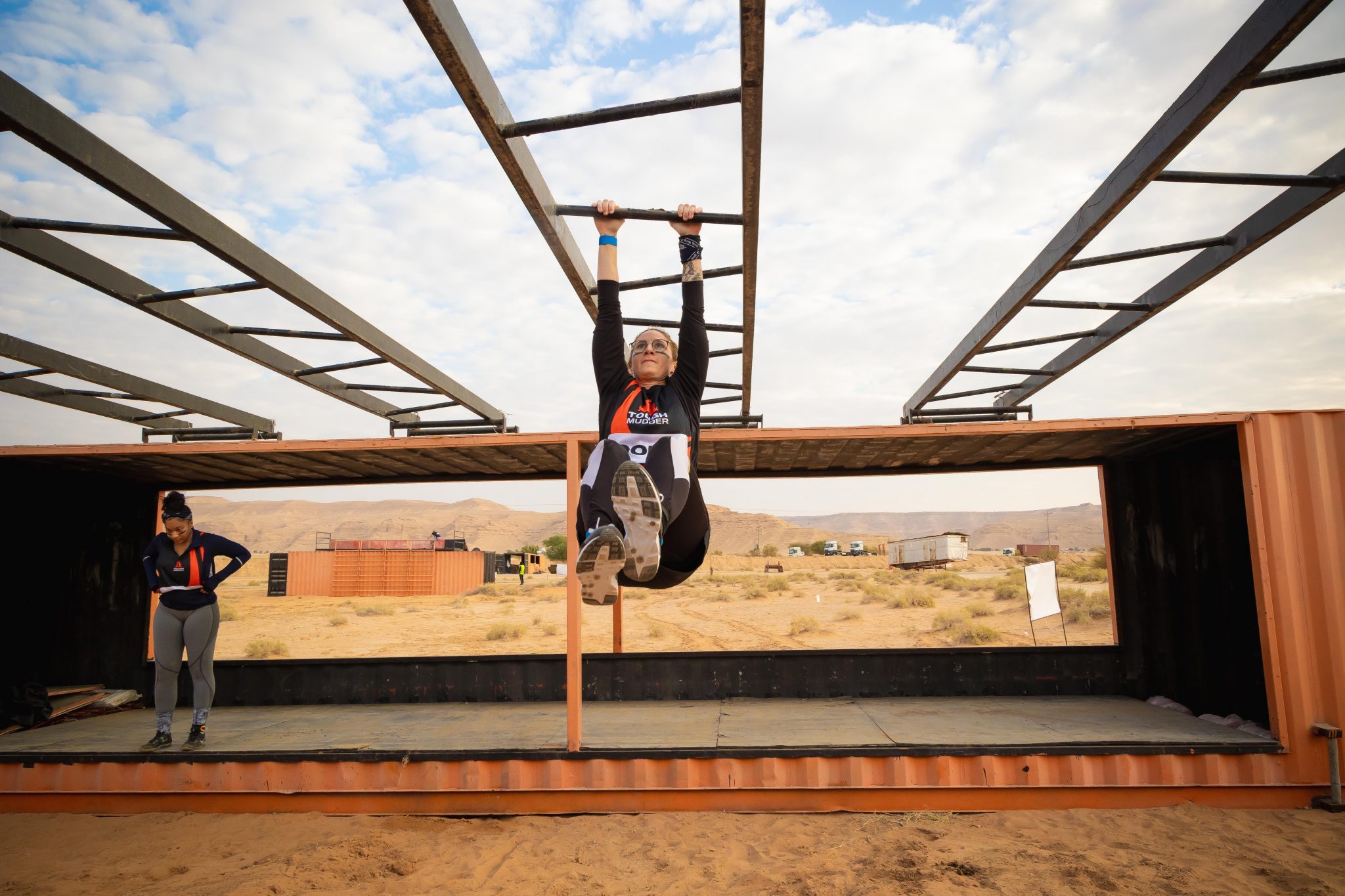 Adults will be tasked with completing a 5 km or 10 km course with over 21 obstacles, while kids below the age of 13 will be given the opportunity to part in the Mini Mudder: a 1.5km course with more than eight obstacles.
Fully aligned with the Kingdom's Vision 2030 and Quality of Life Program goals, Tough Mudder Jeddah will empower Saudi citizens and residents to safeguard their health and wellness by getting involved in more physical and fitness-focused activities.
The event underlines SFA's commitment to raising physical activity levels in the Kingdom to 40 percent through the provision of world-class resources, experiences, and facilities.
To register for Tough Mudder Jeddah, please visit: sfa.sa/TMJeddah