Incorporate fruits and vegetables into your Iftar
While most people typically break their fast with some dates, the food to follow varies from culture to culture. Lugeemat, fried samosas, soup, coffee, and artificially sweetened beverages are iftar staples in many Saudi households. However, these delicious delicacies we have come to associate with Ramadan are not exactly the healthiest options.
Experts recommend that we eat at least five servings of fruits and vegetables a day. They are not only a great way to consume essential vitamins and minerals, but fruits and veggies can keep us hydrated throughout the day.
Check out these four options to incorporate some fresh produce into your meal for a more nutritious iftar:
Veggies
Crudité Chop up some fresh vegetables and serve with your favorite dip— hummus, beans, labneh, eggplant, or some guacamole
Salad Bring the salad bar home! Serve some lettuce or mixed greens as a base. Put out a variety of dressings, grains, nuts, and chopped or roasted vegetables
Fruits
Fruit salad Chop up some of your favorite fruits and serve them together as a salad. Kiwis, apples, figs and mango are some of the fruits that are season this time of year in Saudi.
Juice Drink your fruits and veggies! Take whatever fruits and veggies you have in the fridge and throw them into a blender or juicer. An added bonus: freeze your leftovers for a sweet popsicle to enjoy later.
Set up a station at the dinner table with toast (or rice crackers for a lighter alternative). Lay out some healthy toppings for the family to customize their selection. Have a sweet tooth? Serve with your favorite nut butter, fresh fruits, seeds, honey, and cinnamon. For some savory options, you can put out some veggie spreads like guacamole or baba ghanouj, olive oil, sesame seeds, avocado, harissa, and some lime.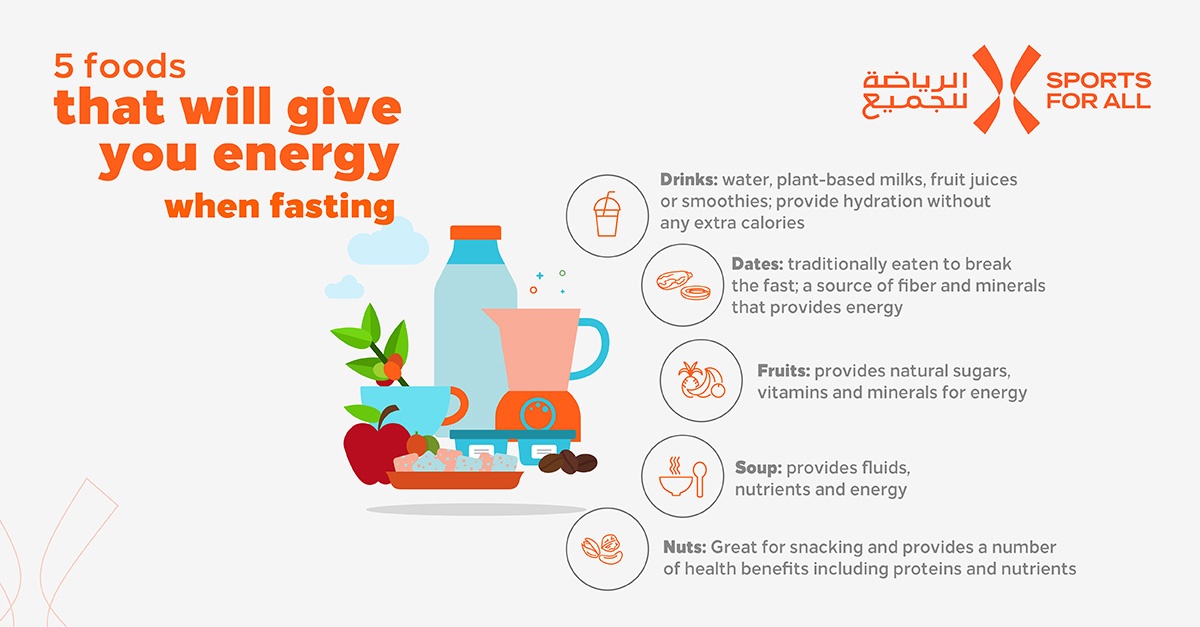 These options require minimal prep time and are easy way to supplement integrate healthy foods into your iftar. You can also serve these as a snack later in the evening to hold you over until suhoor. Join us in adding some healthier traditions to your Ramadan setup this year!
---
Healthy Living is a frequently updated content section brought to you by the Saudi Sports for All Federation. In the spirit of supporting our #HealthyActiveCommunity, we're sharing tips around wellness, physical activity and more!