National pride runs through Kingdom as Saudi delegation brings home silver from Tokyo Olympics
In its 11th year participating in the Summer Olympics, Saudi Arabia sent its largest delegation to date and appears to be moving from strength to strength. This year the country doubled its silver medal tally when Tarek Hamdi scored second place in the Men's Karate Kumite +75kg category.
Starting the sport in 2009, the 23-year-old started taking it seriously a few years later and by the time he entered the arena in Tokyo, he was one of the Kingdom's most decorated athletes. In 2013, at the age of 15, he won his first medal for Saudi Arabia at the Asian Junior Championships in Uzbekistan, keeping up the momentum to claim subsequent victories. 2015 saw him as the first Saudi to win gold in a Karate World Championship in Jakarta, and from there, his achievements snowballed in the run-up to Tokyo, where he secured his spot in the qualifiers held earlier in France.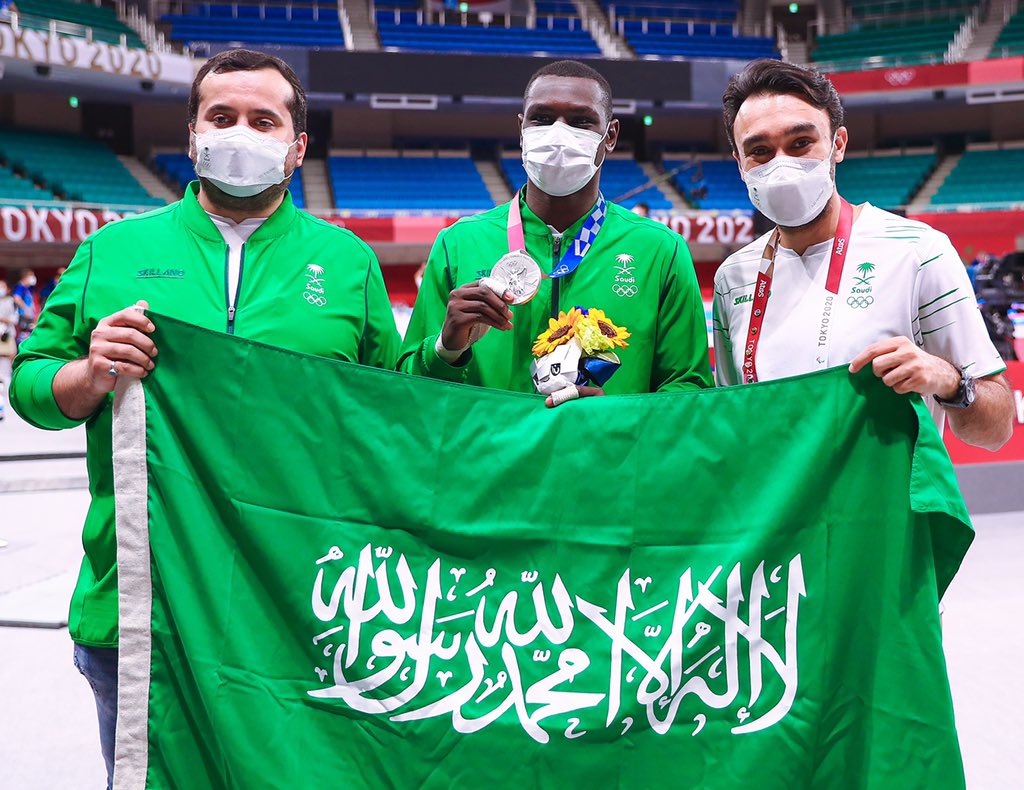 The Saudi Men's U23 football team also qualified and put-up commendable performances against the Ivory Coast and Germany only to be knocked out by reigning champions Brazil with a final score of 3-1. Saudi did their best to hold their own against the Brazilians and will undoubtedly be working to develops their strategy over the next four years as they prepare for Paris 2024.
Making up the remainder of the Saudi Team, athletes competed across seven other events, including swimming, table tennis, rowing, archery, judo, weightlifting, and athletics.
In its third year of female participation, Saudi Arabia sent two representatives Yasmeen Al-Dabbagh and Tahani Alqahtani to represent the Kingdom in athletics and judo respectively. Both women hope that their participation in the Tokyo Olympics will inspire more young athletes to take an interest in sport and to compete and eventually qualify for the next Olympics.
As the Saudi delegation wraps up a successful Olympic run, the nation looks forward to the participation of more talent in Paris 2024.
Related: Sports For All Federation President HRH Prince Khaled Bin Alwaleed Elected To Board Of Saudi Arabian Olympic Committee At SAOC General Assembly