7608 plus players in 363 teams played 992 matches across 11 cities
Cricket and SFA's mission to promote active lifestyles across the nation emerged joint winners as the scintillating National Cricket Championship draw to a close across the country.
Cricket teams across Saudi Arabia battled it out to be crowned National Cricket Champions in an initiative where the Saudi Sports for All Federation and the Saudi Arabian Cricket Federation came together to launch one of the Kingdom's largest ever cricket tournaments.
Major cities across Saudi Arabia saw action on the pitch, including Riyadh, Dammam, Jubail, Jeddah, Madinah, Yanbu, Tabuk, Abha, Jizan, Al Qassim, and Najran. The tournament attracted cricket-loving expatriate communities, and saw tremendous participation from
Saudi Arabia's Indian, Pakistani, Bangladeshi and Sri Lankan communities.
"We are very pleased at the participation and enthusiasm we witnessed from our audiences during the National Cricket Championship. We thank our partners the Saudi Arabian Cricket Federation for their support, and laud all the teams, officials and local authorities who helped make the tournament such a success. The Sports for All Federation is committed to motivating communities across Saudi Arabia towards an active, health-first lifestyle. A key part of that is creating opportunities for sports that our audiences follow and play avidly. Not only did the National Cricket Championship engage thousands of people in sporting activity but it also furthered our commitment to growing grass-roots sports and promoting the sports economy," said HRH Prince Khaled bin Alwaleed bin Talal Al Saud, President, Sports for All Federation.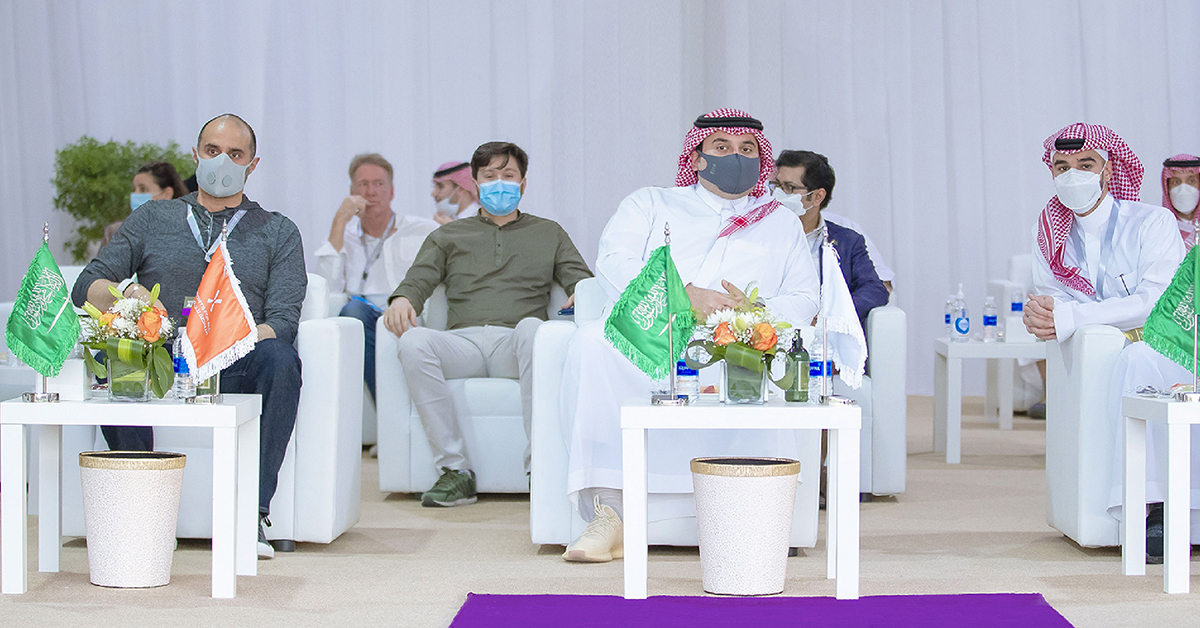 Over 7,608 players put bat to ball as 15 associations took to the pitch across 11 cities nationwide, with 363 teams engaging each other. 460 officials stepped in to umpire. A collective 295,000 plus runs were scored while over 11,700 wickets fell across 992 matches in a celebration of sport, camaraderie, community and healthy activity. Almost 8,000 sixes flew over boundary ropes, as did 30,000 plus shots for four. 220 centuries were scored, accompanied by 1,321 half-centuries.
"Cricket is a major form of entertainment for many of our communities, and we are very pleased to be able to offer them nationwide opportunities to play the game in a friendly competitive environment. The National Cricket Championship is another step in developing the nation's cricketing ecosystem, while also promoting physical activity and health as called for by the Quality of Life program and the Saudi Vision 2030. We look forward to other such events that will promote cricket as a sport in the Kingdom," said SACF Chairman, HRH Prince Saud Bin Mishal Al Saud.
The National Cricket Championship continues SFA's involvement with domestic and grassroots cricket, with the aim of spurring more active lifestyles and opportunities for sports across Saudi Arabia's communities. Recently, the Federation organized the MBS Vision 2030 T20 Cricket Championship – a group initiative with SACF, the Ministry of Labor and Social Development, Ministry of Sports, and Quality of Life program — which ran in 2019 and 2020.
The nationwide tournament was also another milestone in the SFA's support of the Quality of Life program mandated in the Saudi Vision 2030. The Quality of Life program calls for increasing the number of people undertaking regular physical activity in the Kingdom to 40% by 2030, and the Federation is helping meet this target by facilitating sporting opportunities and initiating campaigns encouraging exercise. The SFA regularly organizes tournaments, leagues and activations involving popular sports such as football, cricket, handball, basketball, gymnastics, and others.
Related: Saudi Sports For All Federation Hosts Manta Rays Expat Youth Swimming Program