Two Saudi teams to compete in the Battle of the Cities: Team Riyadh and Team Shargya
The two Saudi teams trained and will compete in athletic gear sponsored exclusively by Nike as part of a larger MoU signed with the SFA
Leading up to the Gov Games, the two Saudi teams trained exclusively at IntervalPlus Crossfit
Seven women and seven men, making up the two Saudi teams, are set to compete against athletes from all over the world sponsored by the Saudi Sports for All Federation
The 2020 Gov Games in the United Arab Emirates (UAE) will see 14 Saudi athletes go head to head with competitors from all over the world! The Saudi athletes, sponsored by the Saudi Sports for all Federation (SFA), are divided into women's and men's teams for The Battle of the Cities: Team Riyadh and Team Shargya respectively.
Sponsored by Nike, the athletes were provided with training and competition gear leading up to the event, with their physical training sessions taking place at IntervalPlus Crossfit. Nike, as part of a larger MoU with the SFA signed in December 2019, will support a number of the Kingdom's athletes with sports attire and footwear.
The Saudi teams, which have a total of seven out of the 14 athletes having competed in the previous year's Gov Games, hail from a variety of governmental and semi-governmental entities. A dedication to fitness and a love of competition unifies the 14 athletes, under the leadership of two separate team Captains: Team Riyadh's Alanoud Aljalajel and Team Shargya's Hamad Azeebi.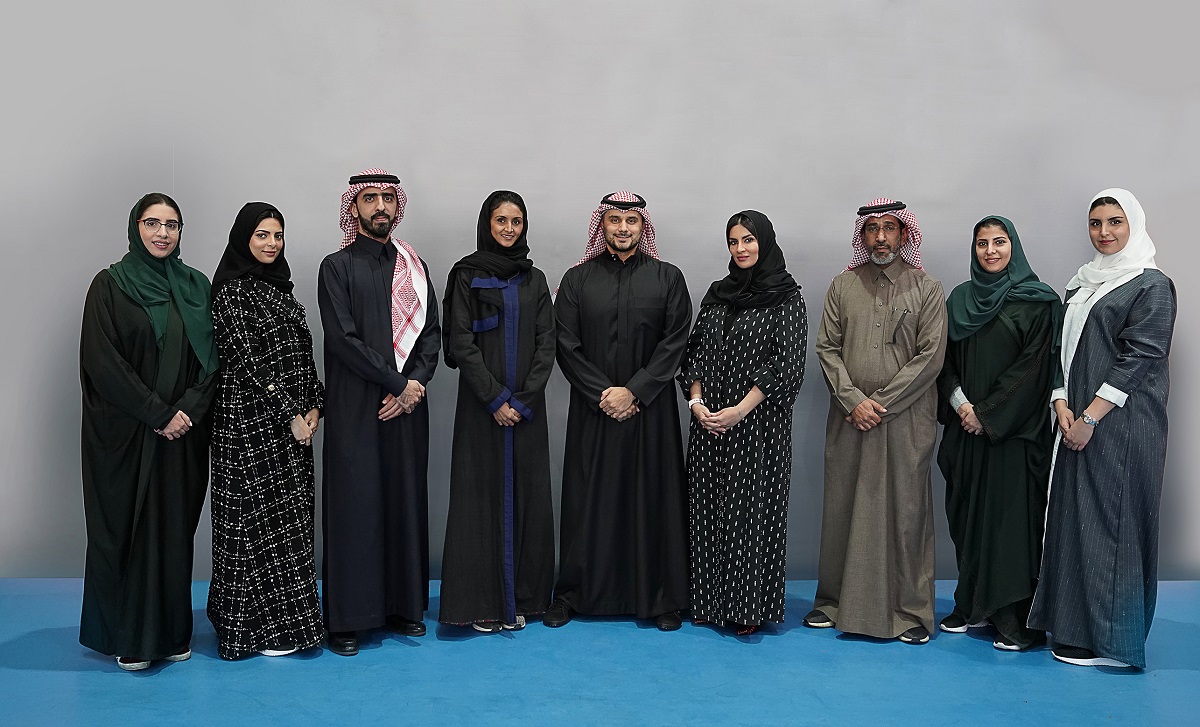 Meet Team Riyadh
Team Riyadh Captain Alanoud Aljalajel has been a CrossFitter and CrossFit instructor since 2015, and is a Board member of the Saudi Bodybuilding Federation. An all-around athlete, 29 year-old Alanoud has competed both as an individual and in team settings.
Mariam Bakar Dajani is an avid CrossFitter who has been working hard to improve her skills for more than two years. Mariam trains five times weekly, and has described Crossfit as 'an unlimited source of happiness' in her life.
Reham Ahmed Al-Ahmad is a Crossfit coach. She participated in the first Saudi women's team at the 2019 Gov Games, and she looks forward to participating in the March 2020 edition!
Dania Jameel Ismail is a fitness trainer who holds multiple fitness certifications including CrossFit Level 1 and CrossFit Gymnastics. Dania is also a CanFitPro Personal Trainer.
Bayan Al-Orainan is a challenge team captain for long and short distance running. She has obtained training certifications for several sports.
Lujain Ali Al-Ghannam is a CrossFit certified trainer at Milo's Gym in Al-Khobar. She started practicing CrossFit in 2017 and achieved a personal training certificate in 2018.
Afaf Al-Mutairi is a football player and fitness trainer. Her aim is to help her team improve its performance, to always have fun, and to set a good example for others in Saudi Arabia.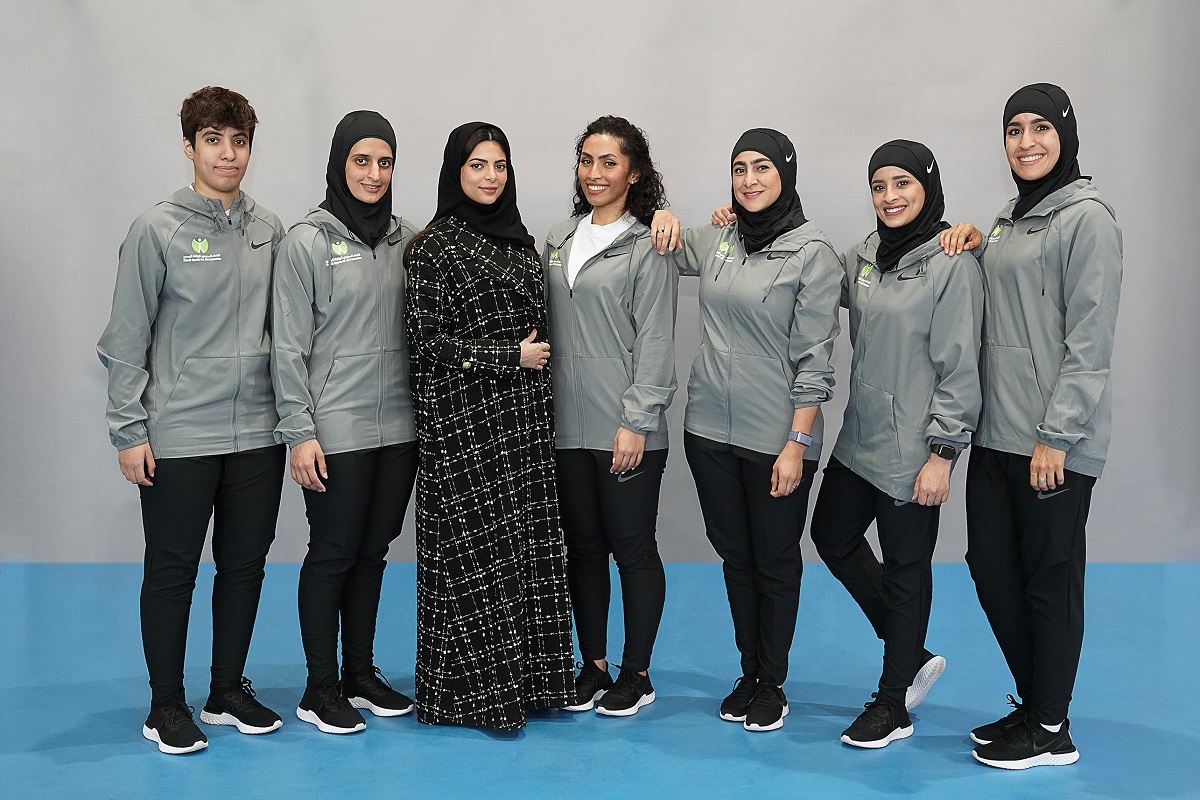 Meet Team Shargya
Team Shargya Captain Hamad Ezbeen has been ranked as the second and third in the Spartan International Race. He has also qualified twice for the 2016-2017 World Championship and has participated in several government games.
Fahad Al-Sahli is a Taekwondo second Dan coach as well as an obstacle course enthusiast and keen runner. Fahad has won both local and international awards in obstacle racing. He was selected as the Ambassador of American Sports and Spartan Race in the Kingdom.
Mazen Hasan Mohammed Al-Zahrani has been a bodybuilder for more than five years, and is also a keen swimmer. Mazen, also a fierce competitor in CrossFit, loves a challenge!
Ahmed bin Mohammed Al-Mosaabi ranked first in the Spartan Race in Oman and qualified for the World Championships in Greece in November 2020. He is an all-around athlete and works daily at his personal bests.
Abdullah Abdul Baset Aba Fallatah enjoys playing football and swimming. He has also taken up bodybuilding and a variety of other sports and believes fitness is key to health.
Omar Al-Hawsawi has ranked as third in the Kingdom race for cross-country running, and is looking forward to pushing hard at the 2020 Gov Games in the UAE.
Mohammed Rajallah Al-Harbi is completed Iron Man South Africa in 2019. He likes swimming, biking, running and CrossFit, all of which contribute to keeping him fit and healthy!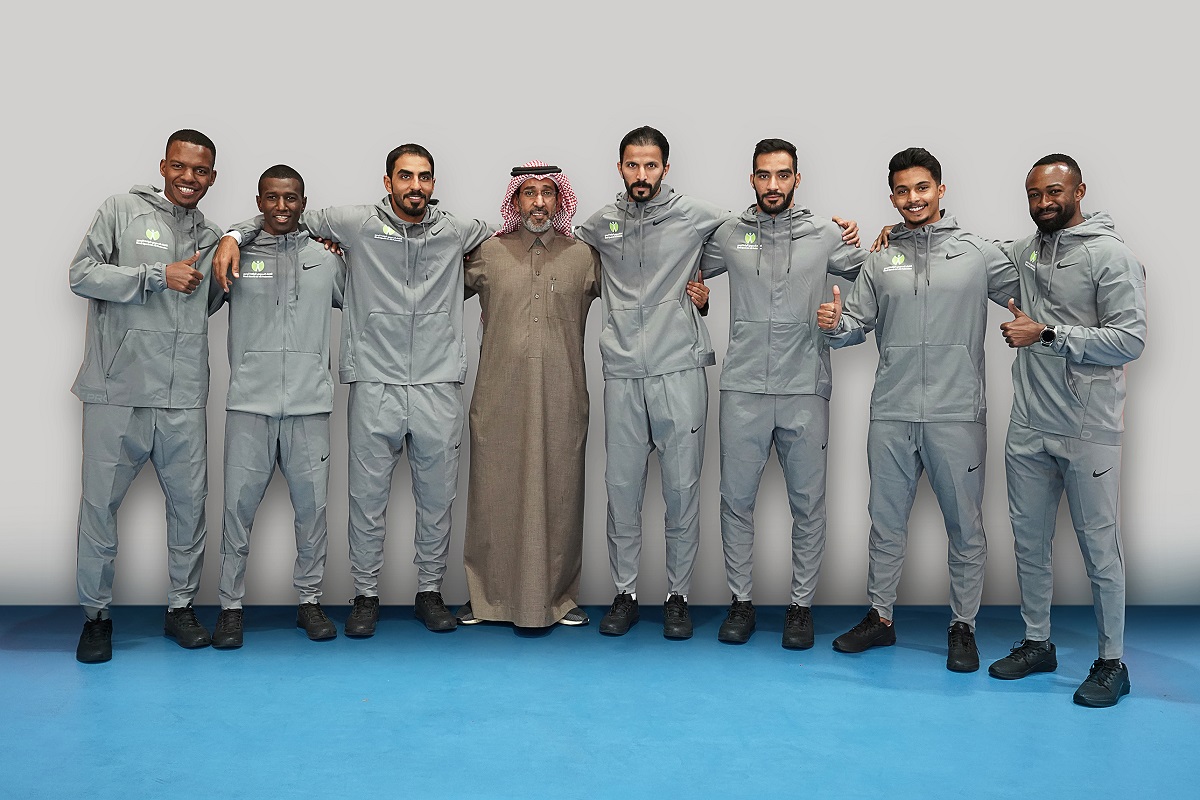 Staged in Dubai at Kite Beach from March 18-21, 2020, the event is in its third consecutive year and open to the public. The 2019 Gov Games saw 62 women's teams and 106 men's teams competing, a total of 1145 athletes and 540 volunteers, with more than 24,000 spectators cheering the contestants on. Two Saudi teams competed in the 2019 Gov Games also sponsored by the SFA.
Launched in 2018 by HH Sheikh Hamdan bin Mohammed bin Rashid Al Maktoum, Crown Prince of Dubai and Chairman of the Executive Council, the Gov Games is made up of nine obstacles testing the mental and physical aptitude of contestants. According to the event site, "teams are invited every year to celebrate teamwork, determination, diversity and tolerance." The challenges take place over a period of four days, with The Battle of the Cities occurring on one dedicated day and the finale on the fourth day.
Related: Amal AlShahrani and Mansour AlSughayer to represent Saudi in the global competition to find 'the Fittest on Earth™'