More than 1600 people registered to attend the two-day conference, marking an exciting new chapter in Saudi's wellness journey
The Saudi Sports for All Federation (SFA) has successfully concluded the second edition of the Lifestyle Enhancement Conference (LEC). Hosted in Riyadh at the King Abdullah Financial District (KAFD) on February 10-11 with the support of the Ministry of Sport, the two-day conference aimed to promote a healthy and active lifestyle for people across the Kingdom to fulfill Vision 2030's Quality of Life program objectives.
The first day of the conference was hosted on Thursday 10 February in the presence of HRH Prince Khaled bin Alwaleed bin Talal Al Saud, HE the Vice Minister of Sport Bader Alkadi, and SFA Managing Director Ms. Shaima Saleh Al-Husseini, alongside a number of dignitaries and members of the media. Held under the banner 'The State of Wellness,' the event was based around four main pillars of Food and Nutrition, Exercise, Injury Prevention, and Mind-Body Connection, and sought to enhance physical and mental wellbeing across the Saudi community.
The LEC's second edition hosted national and international experts and keynote speakers who shared scientific and practical knowledge about health, wellness, and nutrition. The conference's key objective was to encourage participants to adopt long-term changes in their routines and promote a healthier, more active lifestyle. The event was also streamed online for people to tune in wherever they are.
Dr. Scott Stoll, an international leader in lifestyle medicine and co-founder of the Plantrician Project, kicked off the conference with a presentation entitled 'Healthspan: Adding Years to Your Life and Life to Your Years.' Dr. Stoll emphasized the benefits of a healthy diet, reporting on the findings of several international studies that have demonstrated significant improvements in the quality of life and emotional wellbeing of people who incorporate more fruit and vegetables into their diets.
This session was followed by an informative presentation on the causes of diabetes, together with potential solutions to overcoming the condition, from Dr. Cyrus Khambatta. The globally renowned fitness and nutrition coach recommended a step-by-step approach to restoring wellness, which incorporates intermittent fasting, daily movement, together with adopting a low-fat, whole-food diet.
Ms. Shahad Nazer presented a workshop on the importance of releasing stress. She shared valuable advice with participants on how letting go of everyday tensions can lead to a healthier mind and body. Ms. Norah Alissa, a mental health practitioner, specializing in family therapy, also delivered a talk on Stress Management and Reduction that focused on bringing emotional balance to life. Speaking later during one of the panel discussions at the event, Ms. Alissa emphasized the importance of breaking existing habits to achieve small changes as part of the journey to a healthier lifestyle.
Meanwhile, SFA Ambassadors Dr. Othman Alothman and Mr. Ahmed AlGhamdi participated in a panel discussion with experts in various wellness fields, which focused on the benefits regular exercise and maintaining physical mobility bring in tackling stress.
Other speakers at the event included Mr. Faisal Al Hamdan, who delivered a talk and workshop on the psychological component of wellness, and Dr. Firas Alateeq, who gave a presentation exploring ways to make healthy living more accessible to all. Dr. Alateeq highlighted that healthier eating options can be affordable and that a simple shift in perception can help people make better dietary choices.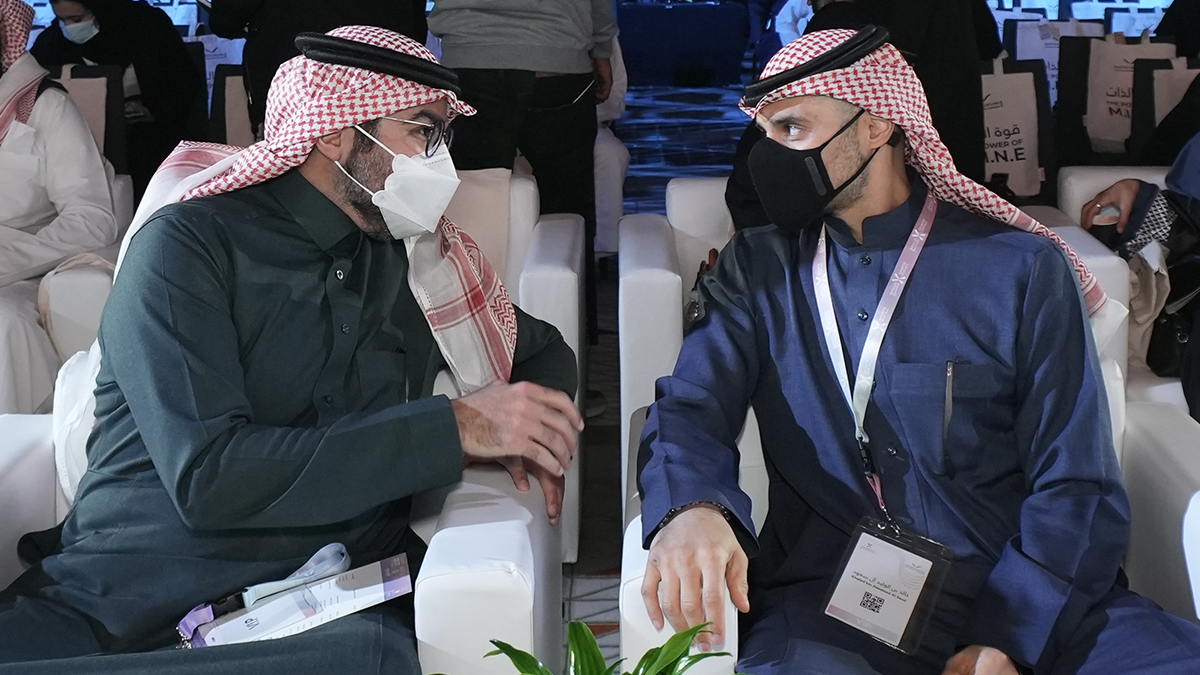 "We are very pleased with the strong results of the second edition of Lifestyle Enhancement Conference," said HRH Prince Khaled bin Alwaleed bin Talal Al Saud, President of the SFA. "Our goal is to enrich community understanding of overall healthy living by providing solid information and achievable working tools that encourage adoption of an active lifestyle."
"By promoting a handshake approach of informed nutrition and regular exercise alongside mindfulness, we hope to enhance the quality of life both for individuals and for society. Hosting events of this nature in Saudi creates a positive ripple impact in the sports and wider wellness sectors by exploring current best practices in the fields of physical and mental health," Prince Khaled added.
The second edition of the Lifestyle Enhancement Conference (LEC) was officially sponsored by DoubleTree by Hilton Riyadh Financial District Hotel & Suites. In 2019, The inaugural edition of the LEC took place in collaboration with the Ministry of Health and the Public Health Authority (formerly known as Weqaya).
The SFA is mandated by Vision 2030's Quality of Life program to increase the ratio of people in the Kingdom exercising at least once a week to 40% by 2030. The LEC is one of many programs, initiatives, and events launched across the country as part of the Federation's drive to inspire and motivate people to live fitter, healthier lives.