The 

organizations

packed 200 boxes with food and drinks, which will be distributed around the 

Qiddiya

site
The Saudi Sports for All Federation teamed up with Qiddiya Investment Company for a Ramadan collaboration that provided food and drink for 200 families on the outskirts of Riyadh. 
The organizations joined forces on Wednesday, April 21 to pack 200 boxes with bags of rice, oil, flour, tomato paste, tuna, salt, sugar, oats, Vimto, beans, pasta, dates, and lugaimat mix. The boxes will be distributed to communities around the Qiddiya mega-project, which is located about 45 kilometers from the center of Riyadh. 
SFA Managing Director Shaima Alhusseini and Qiddiya CEO Philippe Gas were joined by a number of fellow executives to help pack the boxes. From SFA, attendees included Director of Marketing and Communications, Osamah Saleh Alnuaiser; Director of Community Programs, Leanne Arnold; and the wider marketing and communications team.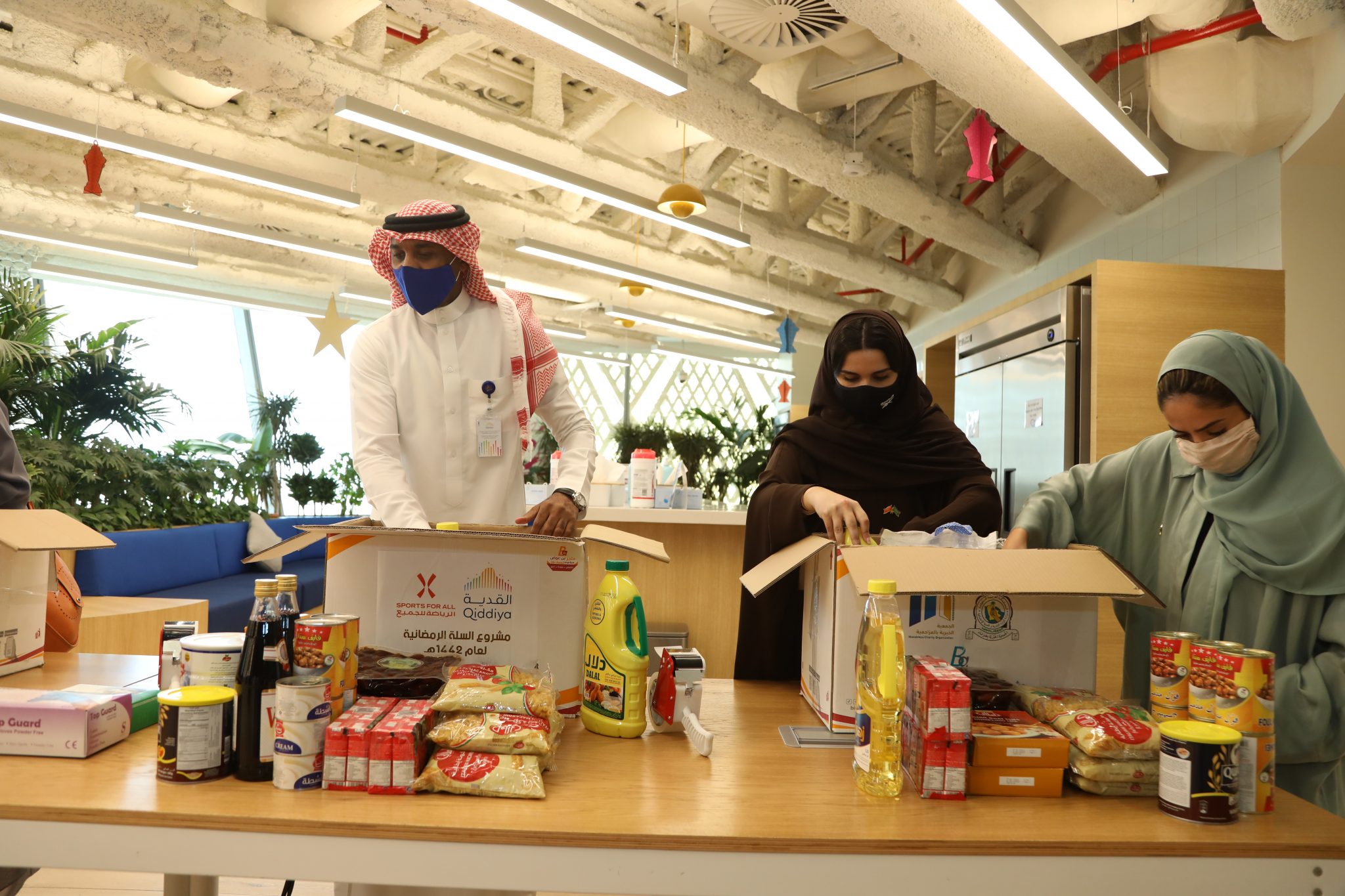 From Qiddiya, attendees included Chief People and Culture Officer, Wayne Davies;  Director of Corporate Communications, Mazen Thabet; Executive Director – Partnership and Sponsorship, Javier Martinez; Senior Manager – Sports, Dr. Yahya AlZahrani; and Manager – Sports, Hadi Somayli. 
Qiddiya is set to become the Kingdom's Capital of Entertainment, Sports and the Arts, and the 366 square kilometer-site will be built on five cornerstones: Parks & Attractions, Sports & Wellness, Motion & Mobility, Arts & Culture and Nature & Environment.
Among Qiddiya's sporting features will be a sports stadium, sports hub, 18-hole championship golf course, private sports school, female sports and wellness center, and and aquatic center. 
Its focus on sports and wellness made Qiddiya a natural fit for a collaboration with the SFA, with both organizations committed to helping create a healthier society by facilitating regular activity for people of all ages, abilities, backgrounds and genders. 
With support from the Ministry of Sport and the Saudi Arabian Olympic Committee, the SFA is mandated by Vision 2030's Quality of Life program to increase physical activity to 40% by 2030.