Riyadh, July 10.2023
The Saudi Sports for All Federation (SFA) launched last Sunday, the Brand campaign under the hashtag #MoveYourWorld. This campaign aims to inspire all societal groups in Saudi Arabia to engage in physical activity both indoors and outdoors, under all kinds of climatic conditions, to sustain, encourage and raise physical activity levels. 
SFA strives to accomplish the goals of the awareness campaign which runs through August 8th, by using digital methods, platforms, and billboards that reach the various sectors of society. Subsequently, to raise and capture the public's awareness of the value of exercise, the campaign collaborated with numerous influential individuals and groups to encourage people to follow its social media accounts, and share content under the hashtag #MoveYourWorld. All of which is supported by the campaign's main video, and spreading motivational phrases that aid in raising community awareness of the importance of exercising.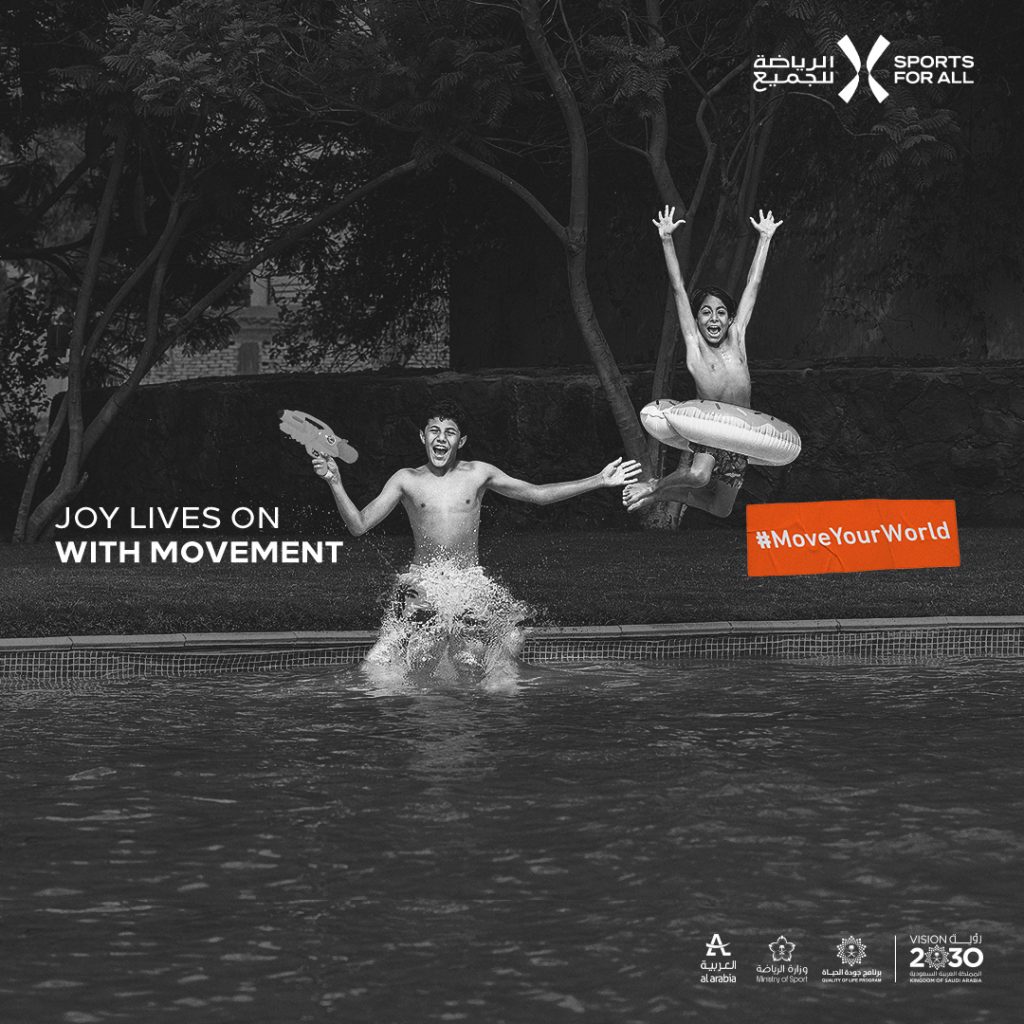 This campaign falls under the Saudi Sports for All Federation's vision toward creating an active and healthy community in line with achieving the Saudi Vision 2030. In addition to reflecting SFA's dedication to improving the physical fitness of society by developing initiatives that promote physical activities that are suitable for various conditions.
The Saudi Sports for All Federation is working on numerous awareness campaigns to reach all facets of society, including the #MoveYourWorld campaign within the community sports system, to achieve a more healthy and energetic life, where contemporary virtual reality technologies are employed to offer appropriate alternatives to physical activity, to increase participation rate and social interaction in various conditions and atmospheres on a regular basis. As well as increasing the percentage of physical activity levels among the various social groups to make them more receptive to engaging with the objectives of community sports. 
The SFA encourages the community to move through experiencing an exciting digital experience that takes the user around the museum of extinct mobility. In addition to a series of weekly challenges on the SFA mobile application.
The Saudi Sports for All Federation works together with several specialized agencies in the public and private sectors. This helps to contribute to the success of the initiatives and awareness campaigns it launches. For more information, please visit our Twitter page: https://twitter.com/Saudi_SFA