Various presentations and demonstrations were held during the tour showcasing the College's research progress
A high-level delegation from the Saudi Sports for All Federation (SFA) conducted an official visit to the College of Sport Sciences and Physical Activity at King Saud University (KSU) September 13, 2020.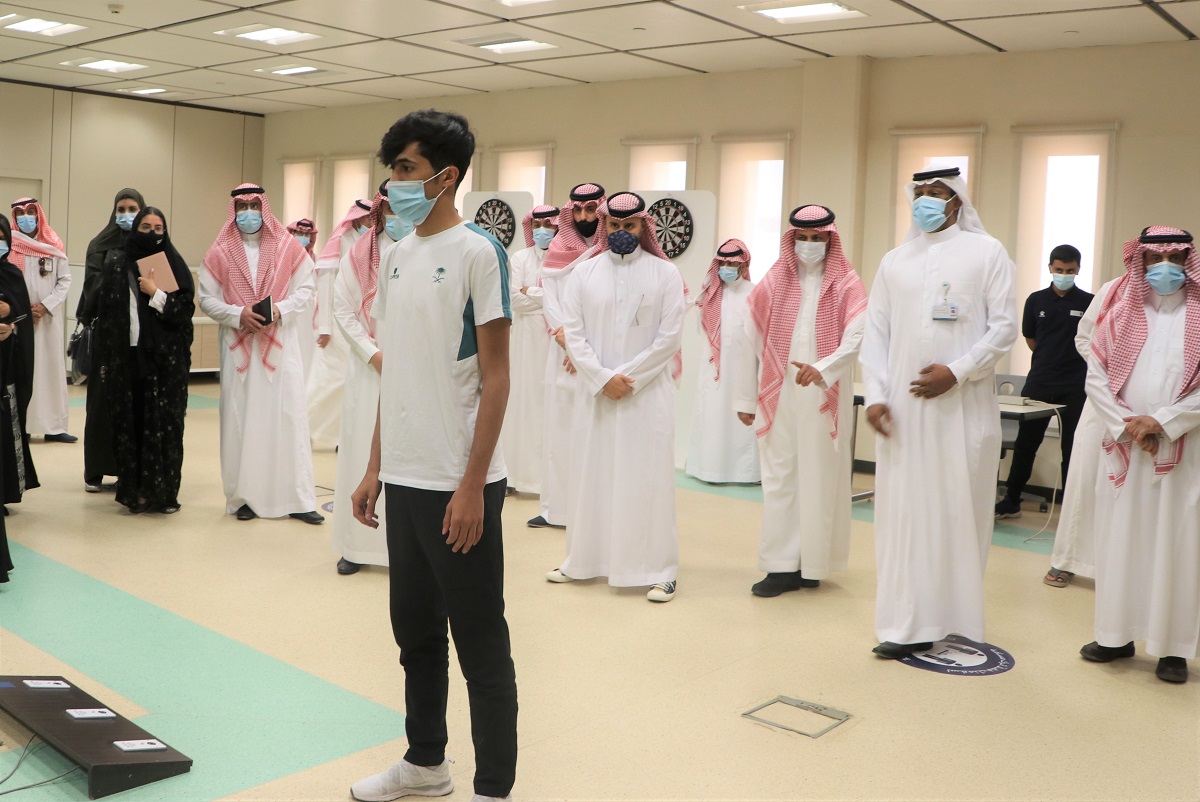 The tour was headed by Vice Rector for Projects, Dr. Abdullah bin Mohammed Sugair, and College Dean, Dr. Sulaiman Omar Al Jaloud. SFA executives, together with SFA President HRH Prince Khaled bin Alwaleed bin Talal Al Saud and SFA Managing Director Ms. Shaima Al Husseini explored the facilities of the college including the teaching and research labs.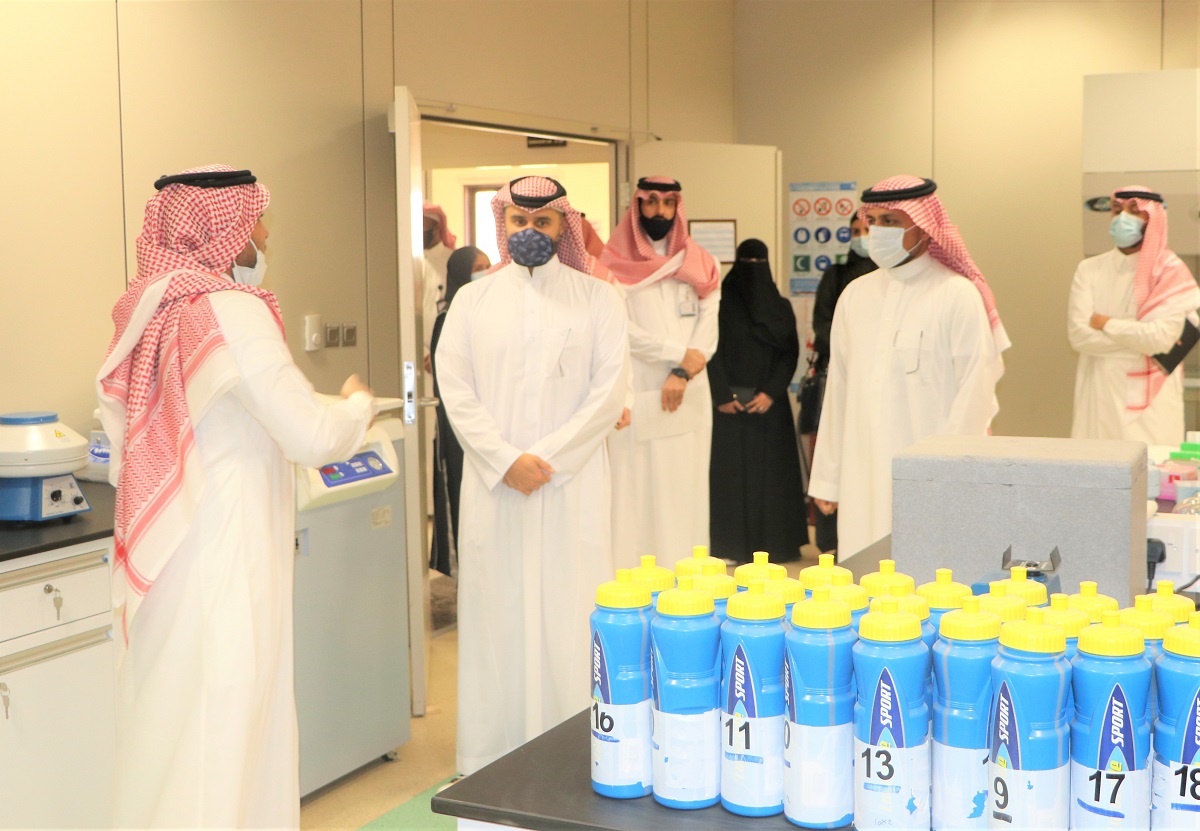 The delegation explored the research chair of the Ministry of Sports, the entrepreneurship center, and the research center at the college, and an open meeting was held with the college leadership team and employees. Prince Khaled highlighted the many significant undertakings at the college and affirmed that the Federation is looking forward to future collaborative opportunities with the College.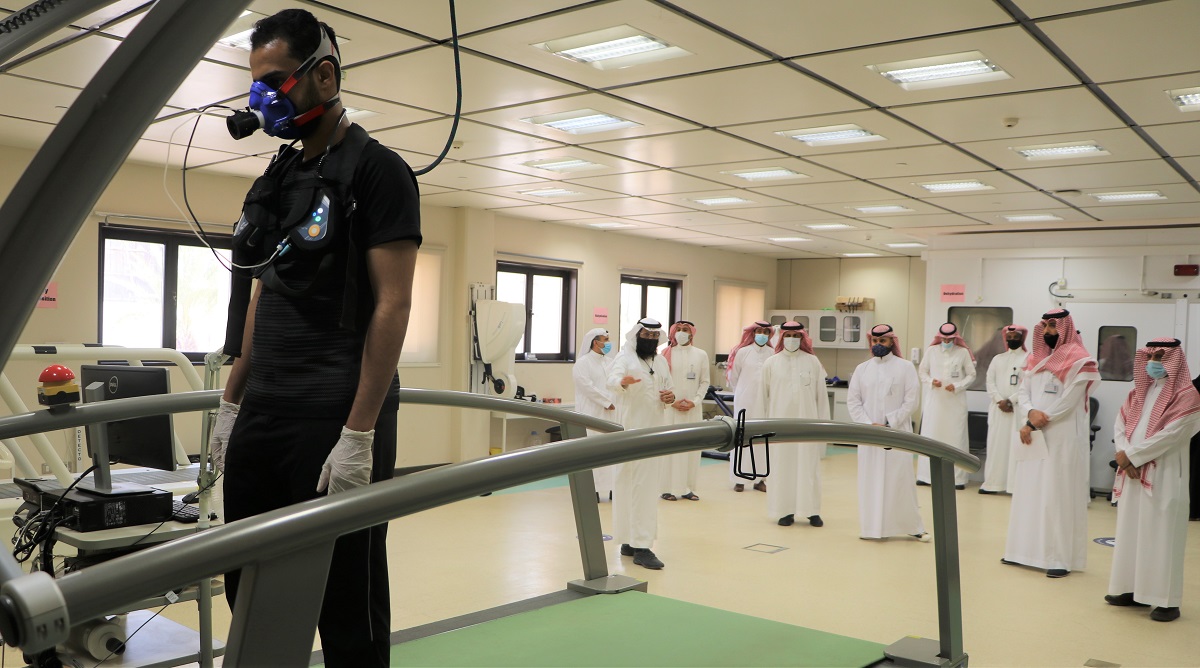 Dr. Al Jaloud thanked Prince Khaled for the visit and emphasized the importance of cooperation between the two parties toward the achievement of Vision 2030's goals of increasing national participation in physical activity. Dr. Al Jaloud hailed the rector's continuous support for the college, and presented an honorary shield to Prince Khaled at the conclusion of the visit.
Related: Saudi Sports for All Federation pioneers sports sector digital transformation with beta launch of mobile app