Marathon will include 42.2 km, 21.1 km, 10 km, and 4 km races
The Saudi Sports for All Federation (SFA) is set to host the second edition of the Riyadh Marathon on the 11th of February 2023, with support from the Ministry of Sport, Quality of Life Program, and the Saudi Arabian Athletic Federation. The marathon forms part of SFA's initiatives to encourage all members of society to practice sports and physical activity.
The Riyadh Marathon is the first professional race accredited with Elite Label by the World Athletics Federation and reinforces the Kingdom as an international sports destination. The event will further support the growth of the sports and tourism economy in the Kingdom while encouraging more people to practice regular sports and physical activities.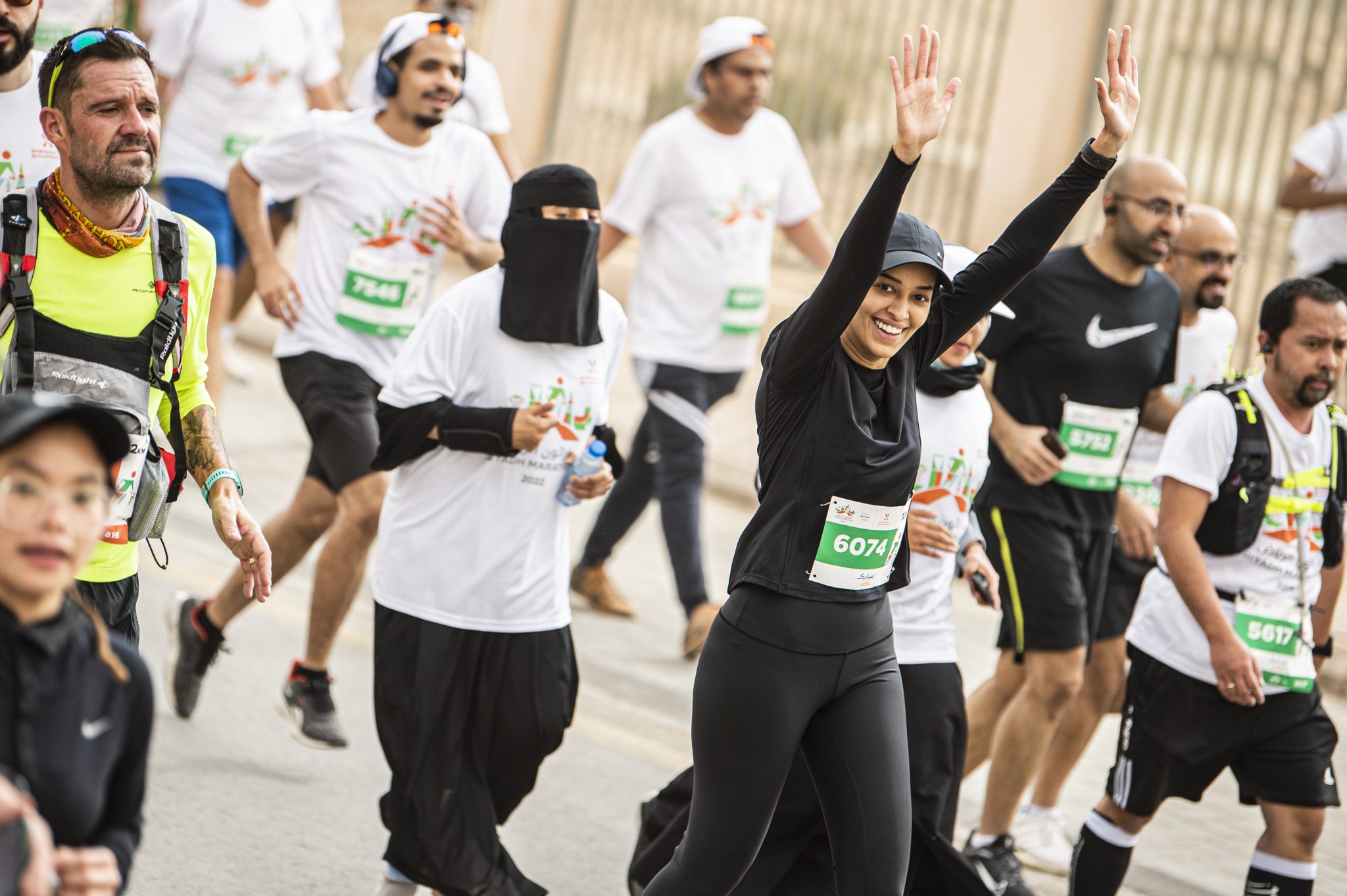 The marathon will cater to professional runners aspiring to take on the challenge of the 42.2-kilometer race and give participants the opportunity to explore Riyadh's beautiful sights and landmarks. Participants and running enthusiasts from all over the Kingdom and abroad can also register for several races designed to suit all community members with different abilities and fitness levels across both genders. The event will also include a 21.1 half marathon allocated to running enthusiasts, a 10-kilometer race for those aged 17 and above, and a 4-kilometer race for beginners and children.
Registration for the race will be done on the Marathon and SFA websites. An announcement will be shared across the SFA and marathon social platforms when registration opens. Top finishers and participants at the marathon will receive monetary prizes to celebrate their performance and accomplishment, with additional details to be announced at a later stage.
The 2023 marathon will offer several dedicated virtual and on-ground training programs to help people prepare for the marathon. These programs will be scheduled and announced on the marathon website and social media platforms.
The upcoming event will include a Marathon village, open on 10 and 11 February, where participants and visitors can pick up their race kits, enjoy food, entertainment, and recreational activities.
Expected to attract over 15 000 participants, the 2023 edition of the event will build on the success of the 2022 marathon, which was saw more than 10 000 participants from over 100 countries take on one of the four races. More than 60% of the participants of Saudis participated in the race, showcasing the enthusiasm of people across the Kingdom to be more active and participate in sports.
The marathon is one of several initiatives launched by the Saudi Sports for All Federation to activate the population and increase the percentage of people who regularly engage in physical activity in the Kingdom. The SFA contributes to achieving this goal by facilitating and organizing sport activities and events, launching awareness campaigns, and collaborating with both government and private sector to encourage all members of society to adopt a healthy and active lifestyle.