Join us with the family from February 6-8 for a 45-activity extravaganza
Join the Saudi Sports for All Federation (SFA) at Ha'il Season for Kid's Adventure Day! Building on our popular Family Activity Days, an experience onsite at Ha'il has been developed to allow children to experiment with physical fitness and to cultivate new hobbies and interests.
From February 6-8, the whole family can experience a variety of activities, with a special focus on children ages 12-15. With the support of community sports groups and various sports federations, the SFA has curated 45 different activities to engage the whole family. Try your hand at judo, archery, games, and much more!
Similar activities took place at Asir Waterfront:

For entertainment, we've got a sports stage lined up, guaranteed to thrill the kids and get them active. And if you're interested in collecting prizes, completing 18 activities qualifies all attendees for a special participation gift!
Ha'il Season was inaugurated by Governor HRH Prince Abdul Aziz bin Saad Al-Saud at Al-Qishla Heritage Palace on December 27, 2019 to kick off the festivities and welcome families from the region and nationwide.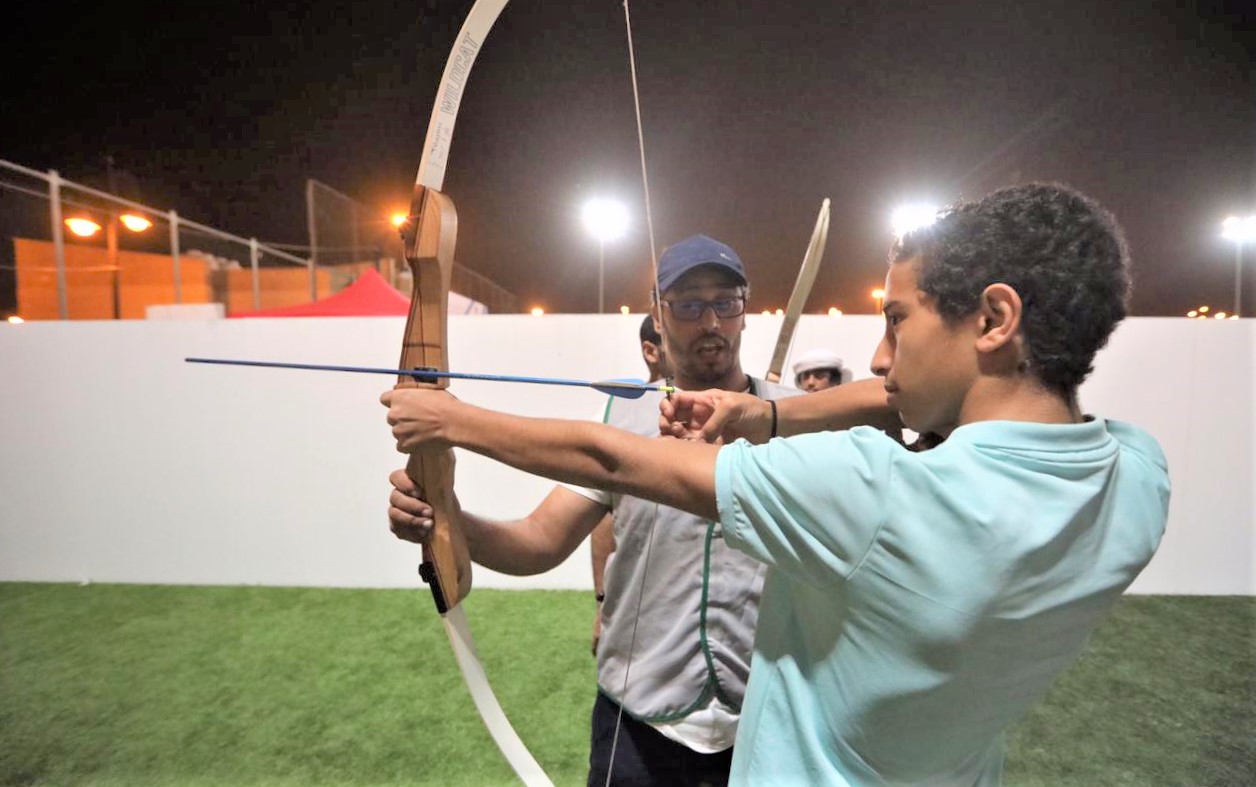 Arab News reported that the inauguration was also attended by HRH Prince Faisal bin Fahd bin Muqrin bin Abdul Aziz, Ha'il Deputy Governor, HRH Prince Khalid bin Badr bin Abdul Mohsin, Saudi Arabian Society for Culture and Arts President, and Princess Nouf bint Khalid bin Abdullah, GSA Director General of External Information.
Related: SFA attracts over 45,000 visitors to its Aseer Waterfront community program