The event staged by the SFA, a first in the region, aims to engage 42,000 visitors over 17 days
The Aseer Waterfront sports community program expects to welcome more than 3,000 people daily
The Aseer Waterfront program will allow guests to try more than 25 activities onsite
The Saudi Sports for All Federation (SFA) today kicked off a new sports and activities program at the waterfront in the Aseer region. The first time an event of this kind will be held in Aseer, the SFA is presenting a wide range of activities aimed at attracting 42,000 participants over 17 days. The program, in line with the SFA's strategy to encourage Saudi society to participate in sports and increase the frequency of activity, offers a wide range of experiences to appeal to a large and varied demographic in the region.
The Aseer Waterfront program allows visitors to try more than 25 activities including archery, boxing, wrestling, gymnastics, karate, fencing, handball, football, volleyball, basketball, table tennis, cycling, athletics and wireless games, with up to 3,000 people expected to attend daily.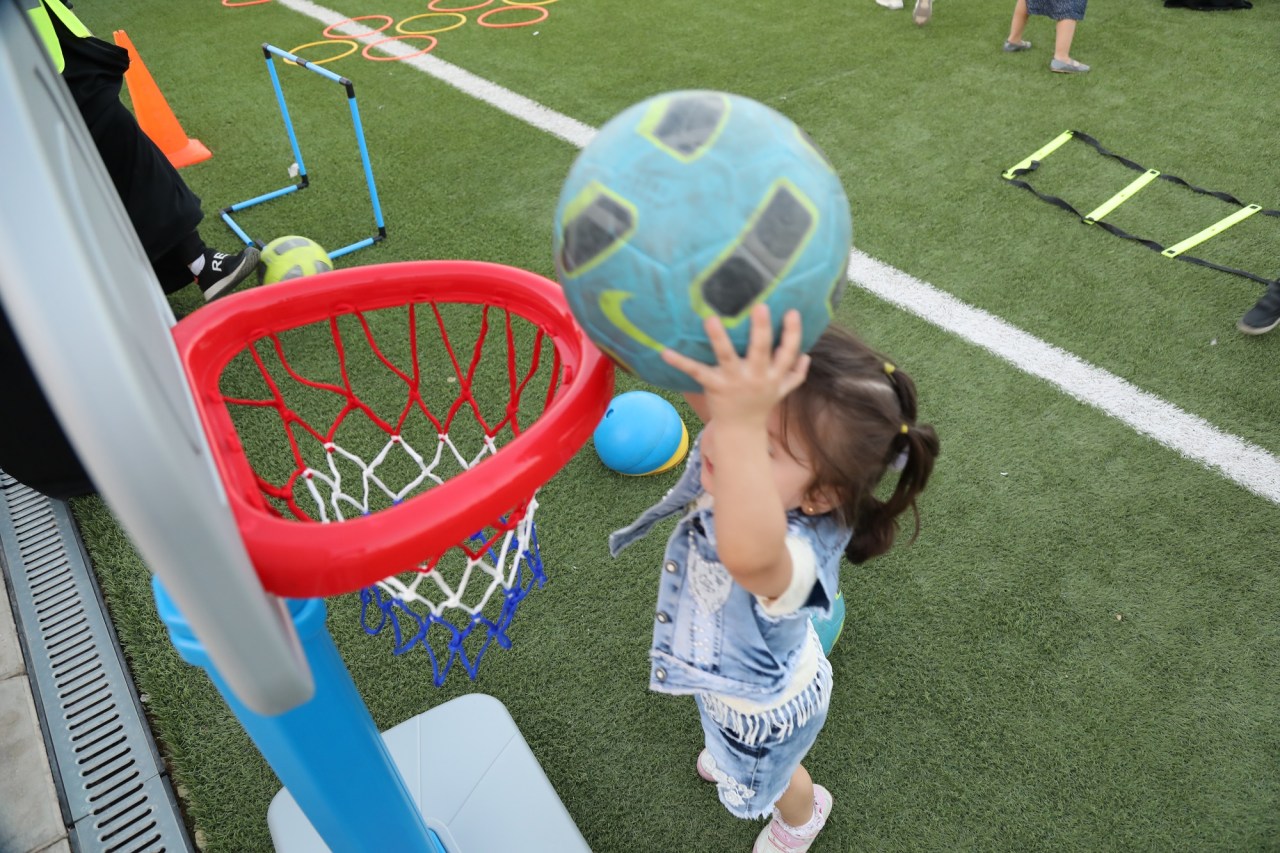 The SFA plays a vital role in promoting healthier lifestyles and its overall aim is to provide access to sports for all. In parallel, it aims to increase student participation in sports by 25 percent and increase the number of fitness coaches across the country.
Staged as part of the Quality of Life program, the Aseer Waterfront community initiative is in line Vision 2030, which looks to encourage a more physically fit and active population. An increase in physical activity and fitness is proven to have a positive impact on health and lifestyle, with regular exercise having been demonstrated to benefit both the physical and mental well-being of participants.
The General Sport Authority has identified a target of raising the weekly sport and physical activity level in Saudi Arabia to 40% by 2030.
Related: Saudi Sports for All Federation and Nike team up to catalyze community fitness