The Asir event offered 25 taster activities to encourage more people in Saudi to get involved in sports
The Saudi Sports for All Federation (SFA  ) held its first ever community sports program at the Asir Waterfront at the start of January. The event proved highly successful with over 45,000 visitors of all ages taking part in the program which ran for 17 days.
The aim of the Asir Waterfront community program was to encourage more people to get active and take up a new sport as part of the SFA's healthy active community campaign.
Twenty-five activities were on offer in the newly developed Asir Waterfront district including archery, weightlifting, boxing, wrestling, gymnastics, judo, taekwondo, karate, billiards and snooker, as well as fencing, hand ball, tennis, basketball, volleyball, football, table tennis, athletics, cycling, wireless games, equestrian activities and kids fun sports games.
Families were encouraged to try out a range of new fun experiences with the goals of increasing overall sports participation and cultivating long-term interest in physical fitness and consistent activity.
"The SFA wants to encourage more people to get involved with sports and physical fitness because regular exercise is known to have a positive impact on both physical and mental well-being," said HRH Prince Khaled bin Alwaleed bin Talal Al Saud, President, SFA.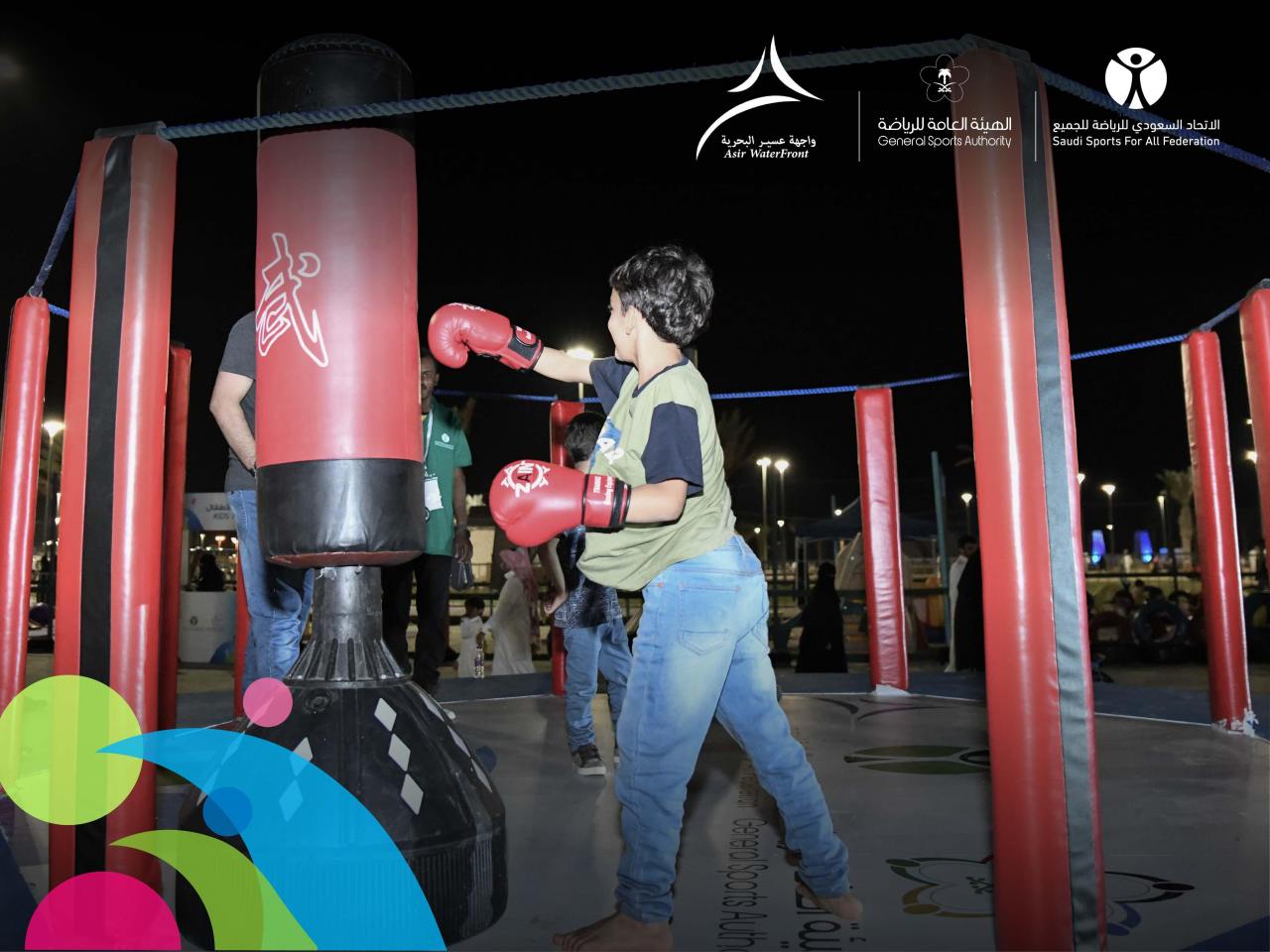 "We were happy to work closely with Asir's leadership to bring this 17-day social program to the area; Asir's families were motivated and excited by the opportunity to take part in the health and wellness wave sweeping Saudi," Prince Khaled added.
The General Sport Authority (GSA) has identified a target of raising the weekly sport and physical activity level in Saudi Arabia to 40% by 2030.
The Asir Waterfront community sports initiative, introduced by the SFA as part of the Vision 2030 Quality of Life program, was designed to be an inclusive and diverse family-friendly event.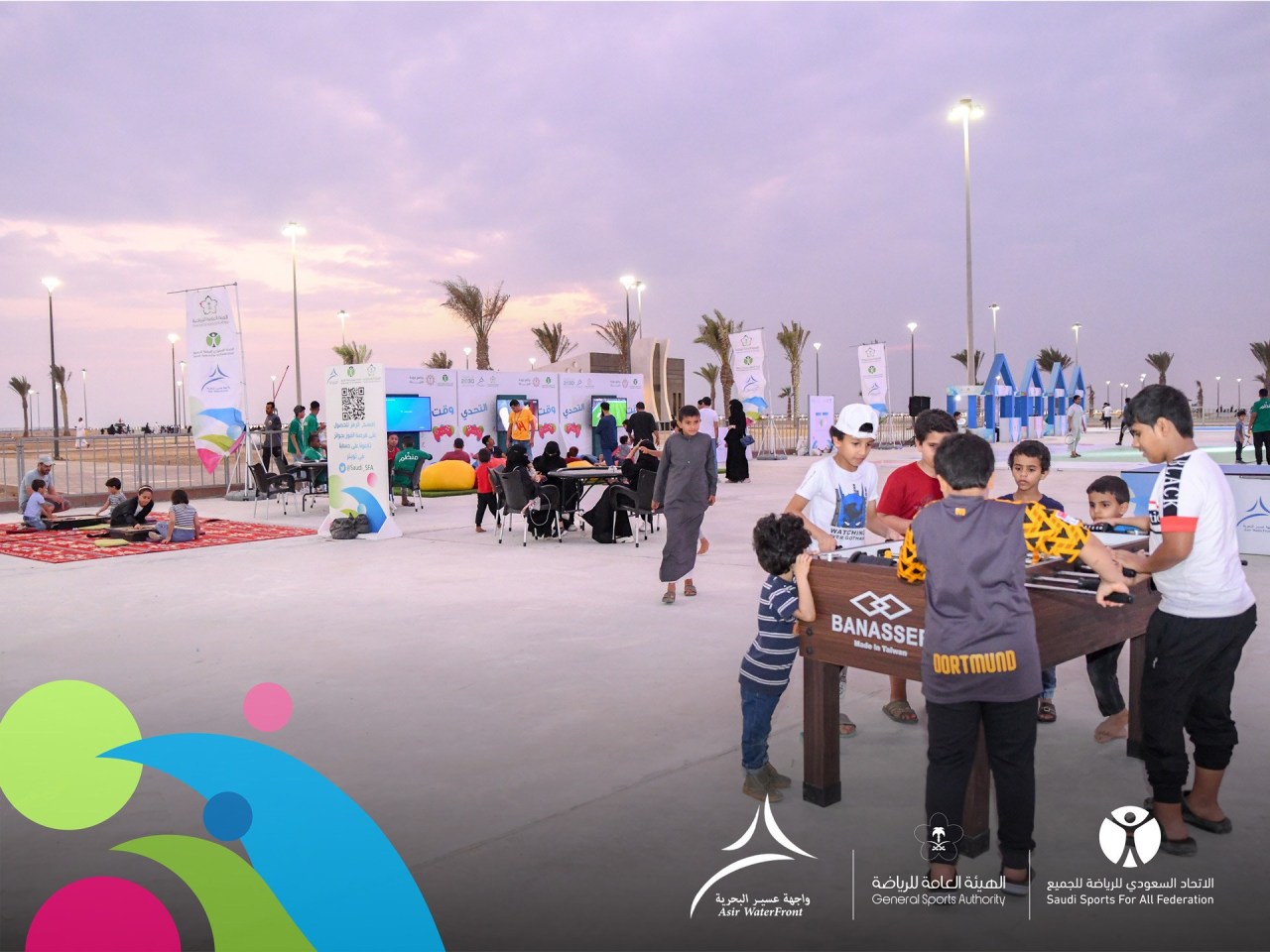 "Asir Waterfront's SFA event promoted the idea of a fitter, healthier and more active population, as part of our goal to provide widespread access and generate mass interest in sports for all," concluded Prince Khaled.
The initiative also supported the SFA's aims to increase student participation in sports by 25 percent and looks to increase the number of fitness coaches across the country.
Related: Sports for All Federation welcomed 314,000 participants in Family Activity Days across seven Saudi Cities