Team Kafo secured their place at the final tournament by winning the inaugural Global Goals World Cup, hosted by the Saudi Sports for All Federation in September
Saudi Arabia's Team Kafo claimed second place at the 2021 Global Goals World Cup tournament in Reykjavik, Iceland, that brings together sports and sustainability.
The annual GGWCUP competition was launched in 2015 to spread awareness of the United Nation's 17 Sustainable Development Goals, inviting teams around the world to build community campaigns on their chosen SDG before competing in 5-a-side football tournaments to determine regional champions, who would later meet at a grand final.
This year's final was held in Reykjavik on November 8–9, taking place alongside the Reykjavik Global Forum – a platform for women leaders to discuss and share ideas and solutions on how to further advance society.
After winning matches against teams from Iceland, Team Kafo were defeated Icelandic Team Origo in the deciding match, equalling the performance of the Saudi Greens team, who were runners up at the 2019 tournament in New York City.
Made up of students and private sector employees aged between 22 and 26, Team Kafo was formed in 2019. They secured their place at the finals by winning the inaugural GGWCUP Saudi Arabia, hosted by the Saudi Sports for All Federation in September. After spending nine months campaigning for SDG #3: Ensure healthy lives and promote well-being for all at all ages, they beat 25 other teams at the qualifying tournament in Riyadh, which took into consideration their activism as well as their sporting performance.
"We are absolutely thrilled for this amazing group of young women, who have shown the world how talented and motivated they are," said Shaima Saleh Al-Husseini, Managing Director of the Saudi Sports For All Federation.
"We are all inspired by Team Kafo's dedication, skill, and passion for sport and sustainability, and wellbeing, and they should be justifiably proud of this remarkable achievement. They have proved yet again that our country's women are capable of great things."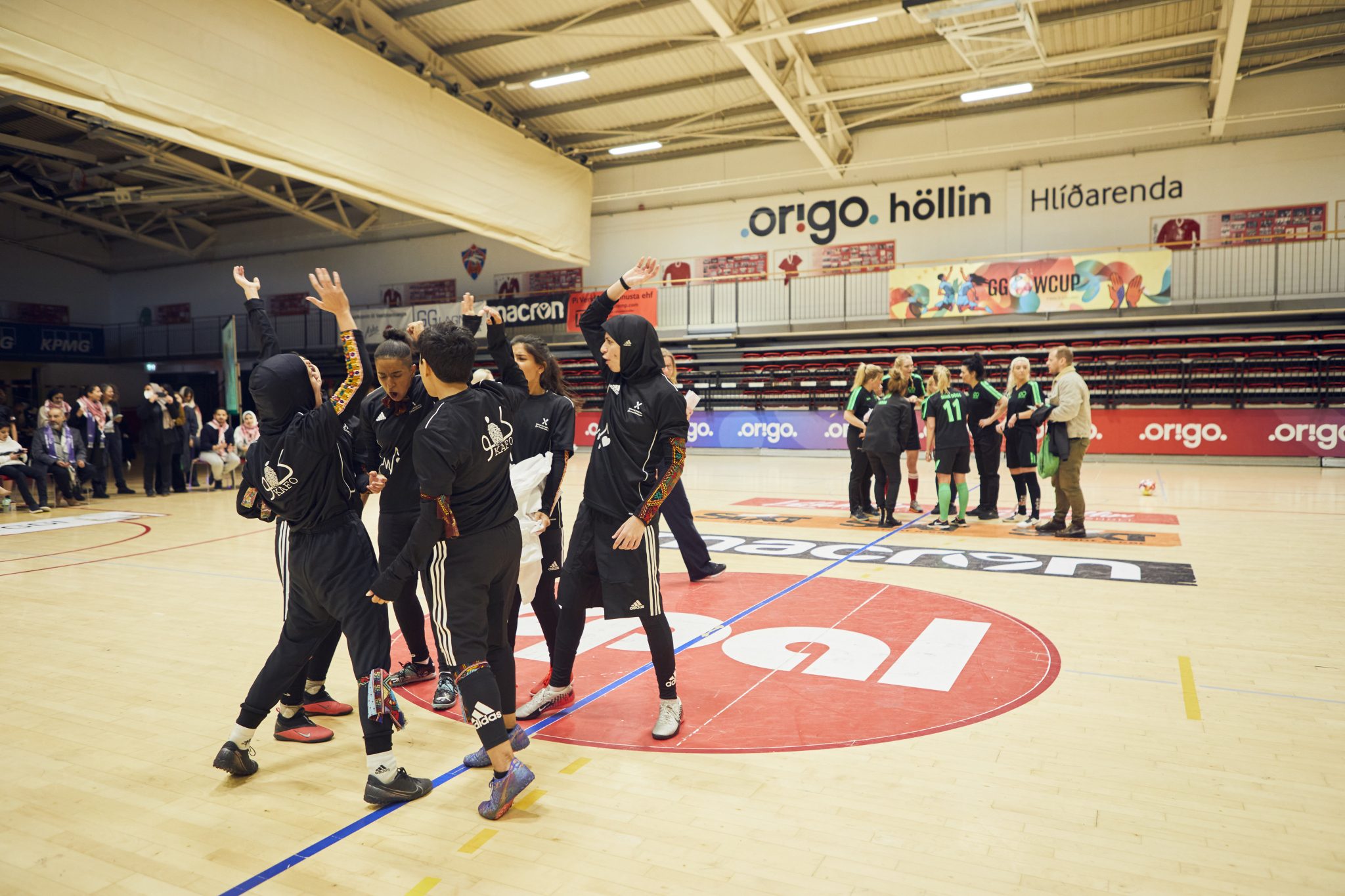 Saudi Arabia has a strong association with GGWCUP, with the SFA-founded Saudi Greens team taking second place at the 2019 final tournament in New York City.
The establishment of the team, and the subsequent launch of GGWCUP Saudi Arabia, were among the SFA's ongoing efforts to encourage female sports participation across the Kingdom. Other initiatives have included the launch of a Women's Community Football League, a Women's Fitness Festival, and the appointment of numerous women as official SFA ambassadors – all part of a wider mission to support people around the country to take up more active lifestyles, regardless of age, gender or ability.
Supported by the Ministry of Sport, the SFA is mandated by Vision 2030's Quality of Life Program to increase the ratio of people in the Kingdom exercising at least once a week to 40% by 2030.
Related: SFA Wraps Up Fitness Challenge In Honor Of UN Day In Partnership With The United Nations