The Kingdom will stage the tournament for the first time, with Riyadh 2034 putting a strong focus on environmental-sustainability and "excellence not extravagance"
Saudi Arabia will play host to the 2034 Asian Games for the first time in the tournament's history.
The OCA confirmed Riyadh as the 2034 host city after an impassioned bid address by HRH Prince Abdulaziz bin Turki Al-Faisal Al Saud, Minister of Sports, and President of the Riyadh bid committee.
During his presentation in October, the Minister stressed that while the Riyadh 2034 project "is ambitious, it is also responsible," pointing to "excellence not extravagance" as the goal for the event, and emphasizing its commitment to an environmentally-sustainable approach.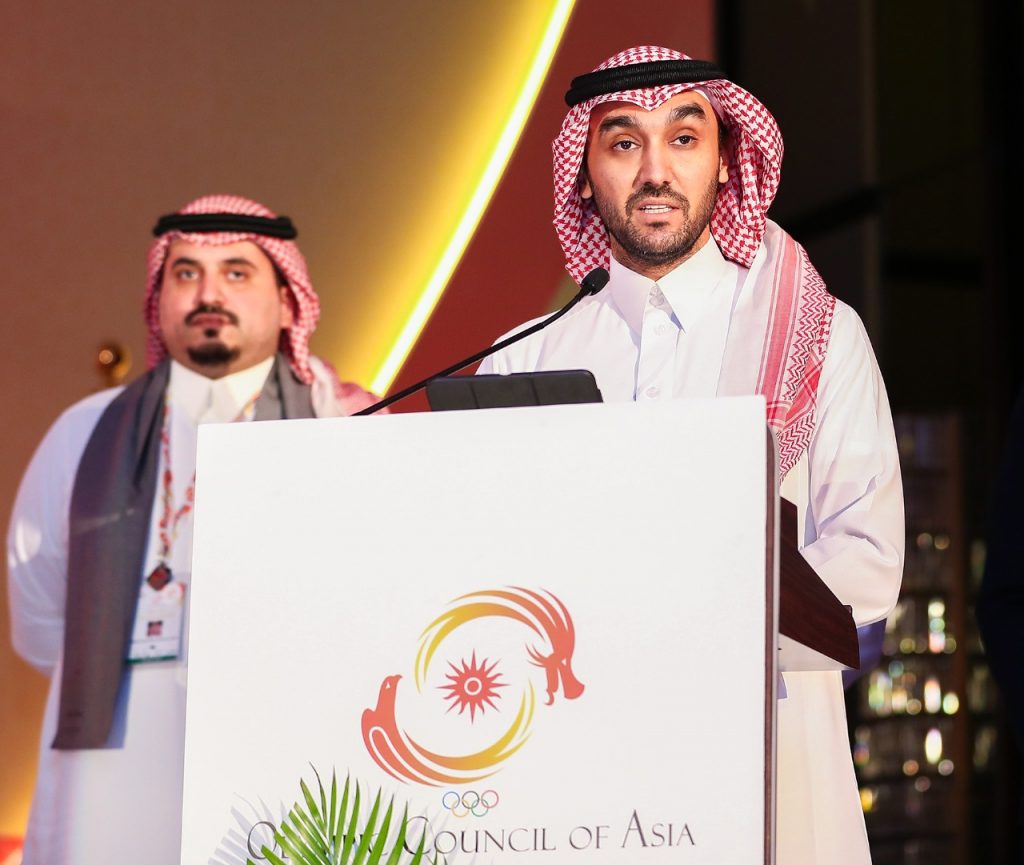 While world-class athletic facilities are planned for the city, providing an urban sports experience against the backdrop of history and modernity, the Games will focus on a no-waste approach, will use venues that already exist, and only develop new infrastructure where needed.
Under the slogan Transforming the Future – which mirrors the Kingdom's own transformational journey under Vision 2030 – Riyadh 2034 will use technology to optimize the Games; aiming to create tailored experiences for all those participating or attending the quadrennial event.
The committee's bid was bolstered by Saudi Arabia's Ambassador to the United States and member of the International Olympic Committee (IOC), HRH Princess Reema bint Bandar Al Saud, who shared her sentiments about the opportunities for women that would be provided by the Games.
The Asian Games was first held in 1951, when India played host. Since then, the tournament has taken place 28 times, with Hangzhou in China due to stage the 2022 Games, followed by Aichi-Nagoya in Japan in 2026.
Sports as diverse as archery, paragliding, kabbadi and dragon boat racing take place alongside more the more familiar athletics, gymnastics, martial arts and swimming, with hundreds of medals on offer during two weeks of intense competition.