DGDA and SFA have signed an MoU to expand Diriyah Gate's history with sports
The purpose of the MoU is to serve community sports in Diriyah, develop sport programs for the local community, and exchange expertise and knowledge.The MoU will coordinate the introduction of joint programs and community events in the Diriyah Gate and Wadi Hanifah areas. The agreement aims to increase the ratio of people participating in sports and physical activities, fulfilling the strategic aims of both organizations to increase access and participation. The agreement also aims to expand marketing efforts and campaigns to build awareness, as well as strengthen the tradition of historically practiced sports in the area.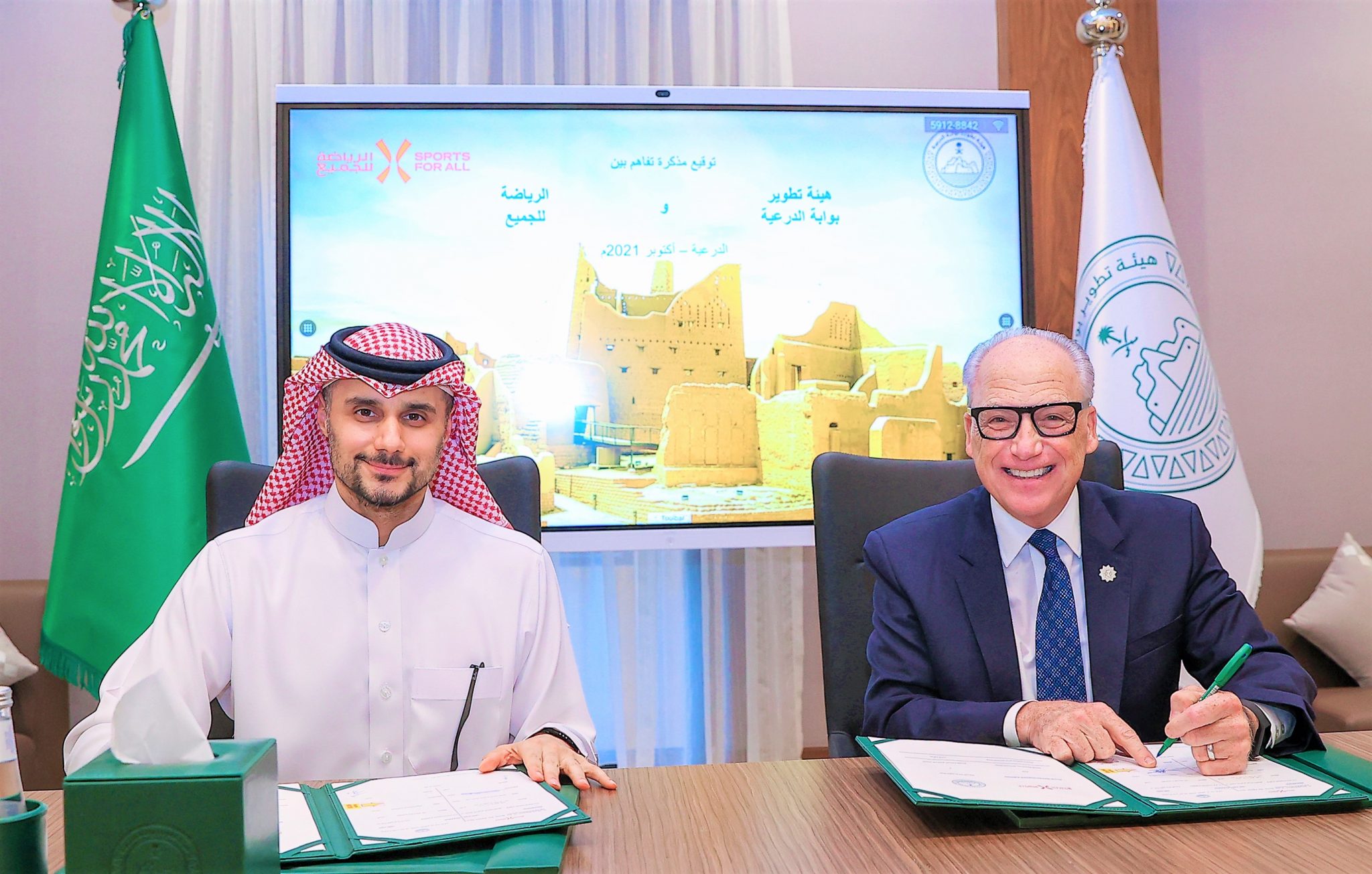 Diriyah Gate Development Authority CEO, Jerry Inzerillo confirmed that the MoU will transform the historical area into a sporting destination, through the development of community programs. Given Diriyah Gate Development's exposure on the international sports stage, providing sports from global sporting events to a full program of grassroots-level activities is important to achieve this goal.
HRH Prince Khaled bin Alwaleed bin Talal Al Saud, President of the SFA, mentioned that the MoU with DGDA is the latest in a series of agreements the SFA has signed to promote sports at a community level, and it is aimed at ensuring access and availability to sports are incorporated in the urban redevelopment of the historical site as a priority from the early planning stages.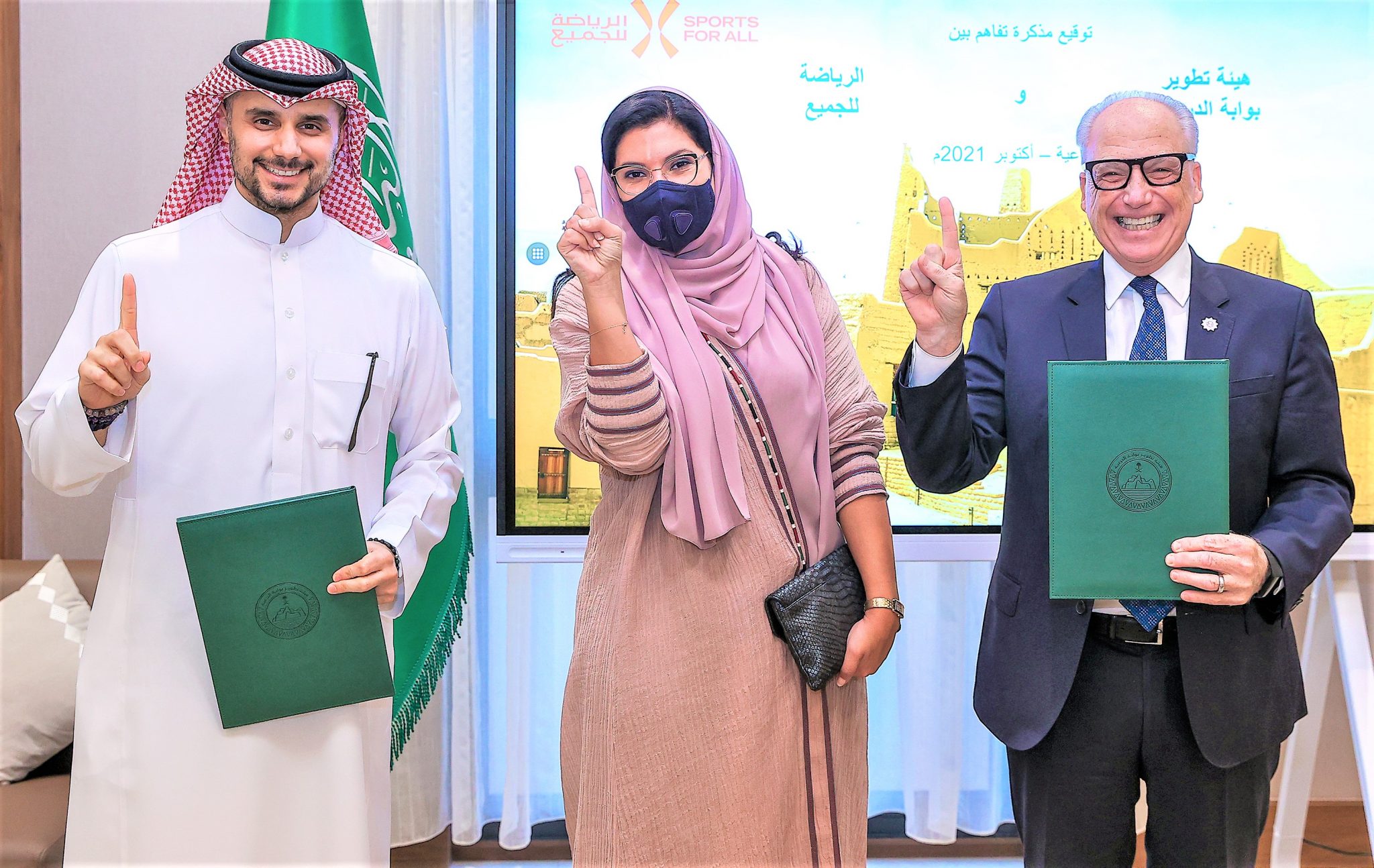 It is worth mentioning the recent successes of Diriyah Gate Development Authority's on the international sports stage including the DGDA Show Jumping Tournament, Formula E Championship, which relied on clean, renewable energy. This aligns with DGDA's efforts to abide by global sustainability standards when it comes to developing amenities for residents and visitors.
For SFA, the agreement with DGDA is another steppingstone in the SFA's mandate towards increasing the number of people undertaking regular physical activity. The SFA recently signed similar MoUs with the Ministry of Municipal, Rural Affairs and Housing, the Saudi Data and Artificial Intelligence Authority (SDAIA), in addition to marketing campaigns that raise awareness of the importance of sports, namely "Start Now" and the National Day Campaign, which sought to bring together communities through sports.
Related: The Saudi Sports For All Federation Signs Agreement With Gulf Health Council To Promote Health And Wellness